Julie Johnson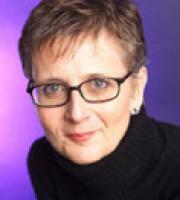 Email Me
Contact Details
Telephone Number
07812537435
About Me
Julie Johnson originally trained as a nurse, moving into school nursing as she raised her family, then setting up her own business 25yrs ago working as a consultant to schools in the area of wellbeing and personal, social, health education. She then trained as a systemic therapist, then as a HGI psychotherapist working in schools or in private practice with children, adolescence and parents. She is a leading provider of workshops and seminars for children, adolescence and parents in London and the surrounding area. In the last few years she has become involved in the field of mindfulness and mindfulness self-compassion now teaches this key life skill to children, adolescents, teachers, parents and within the charity sector.
She is author of several children's books on issues such as bullying, anger and step families & has contributed to Radio 4 productions e.g. 'Bringing up Britain', and a series on Cyber Bullying etc. her most recent book (based on HGI principles) – 'Wellbeing the essential guide to my child's physical and mental health"
She also speaks regularly and runs parenting coaching clinics within the business and charity sector clients have included: Credit Suisse, Citi Group, Bloomberg, Deutsche Bank, NABS, bskyb, Hogan Lovell.
Her style is down to earth, reality based, interactive and humorous. Using her wealth of experience working with couples as parents, children and adolescence she is in touch with the issues that both face in an ever-changing world. She is committed to enabling, informing, equipping, affirming and at times challenging all who work with children, adolescence and parents.
Within her psychotherapeutic practice she works with children, adolescences, parents and adults. Bringing in her various area of expertise: HGI training, family therapy, mindfulness and self-compassion.
She has an enhanced DBS.
Qualifications
HG Dip.P, Dip. Systemic Family Psychotherapy, Dip. Education
Professional Memberships
MHGI
AFT (Association for family therapy)