Keith Abrahams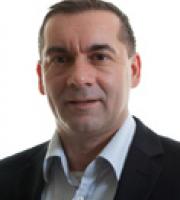 Email Me
Contact Details
Telephone Number
07834 655171
About Me
I am an experienced and established Human Givens Therapist with an eclectic background in practice, business and voluntary sectors, which enables me to support my clients across a broad range of life, relationship and work issues.
Alongside a senior business career, I have practiced as a therapist directly with individuals, on behalf of companies and with charitable organisations supporting the long-term unemployed, addicts, challenged learners in schools, working with PTSD and supporting those in prisons. All of this enables me to have a clear understanding of people (who often report that "Keith just gets me"), business and human psychology (without the psychobabble!), all combining to enable me to help individuals develop and succeed.
I am very pragmatic in my approach, which I keep simple and see barriers as the need to acquire resources to overcome them. I will use whatever technique suits my client. I have an individual approach that puts supportiveness and gentleness, and sometime humour, at the centre the process.
I support clients across the full range of emotional distress, from anger and depression to stress, in their work, family or relationship settings and in their aspirations for their future.
I help clients suffering with PTSD recover quickly.
I also find that clients benefit from my business and organisational background, together with accreditation as a Professional Executive Coach to support them in the business, management and leadership development.
Qualifications
HG.Dip.P, DCH, AC ,MBA, FCCA