Kim Hood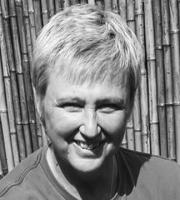 Email Me
Contact Details
Mobile Number
07787 822398
About Me
I have 25 years experience working wih children, young people and adults in jobs such as the military, juvenile probation, careers counselling, childrens services and now as a Human Givens therapist.
As a psychotherapist I work to empower you to take control and overcome barriers, to gain understanding and find solutions that enable you to move forward with your life.
I have lived in the Canary Islands, USA and UK. I speak Spanish, although not as fluently as I once did. I enjoy spending time with family and friends, hiking and other exercise, reading and watching TV/movies.
I look forward to supporting you to make a positive difference in your life.
Qualifications
H.G, Dip.P, Dip CG