Kiron Collett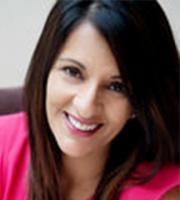 Email Me
Contact Details
Practice location
Royal Victoria Park
Westbury on Trym
United Kingdom
Telephone Number
07939 169817
About Me
Kiron has over 4 years experience in professional practice, initially specialising in holistic healthcare.  This approach led her to Human Givens and how the mind and emotional health is of paramount importance in an individual's health.
As a mother, Kiron has become very aware of the effects of mental distress on both children and adults with little education on how to be emotionally resilient and emotionally healthy.  The Human Givens approach changed all that and offers an understanding and approach that facilitates long-lasting improvements from conditions such as depression, trauma, addictions, phobias, etc..
Kiron works from her home clinic during weekdays, some evenings and if required weekends also and is DBS checked and works with the charity PTSD Resolution where therapeutic support is provided to Veterans and Reservists to resolve the mental health problems associated with military trauma.
In times of emotional distress, borrowing somebody else's brain with the right understanding and approach, it is possible to move into a place of recovery and a 15 minute free consultation is available. 
Qualifications
Dip. Ask / Cert. Ask / HG Dip P
Royal Victoria Park
Westbury on Trym
United Kingdom