Laurie Castelli-Gair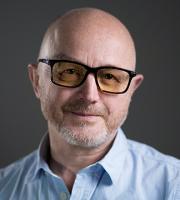 Email Me
Contact Details
Telephone Number
07870 488166
About Me
At the core of the Human Givens approach to therapy lies the understanding that: 'it is what's right with you that will fix what's wrong'. It is this positive therapeutic principle that most attracted me to becoming a Human Givens therapist and coach.
When life becomes overwhelming (as it does for all of us from time to time), it is easy to lose sight of our own rich resources that will form the basis of healing and moving ahead with our lives.
Prior to qualifying as a Human Givens therapist, a successful career in film and as a communication consultant, instilled in me the importance of the stories we tell ourselves,and how these can be shaped in unhelpful ways by life's events.
Using the powerful principles of Human Givens therapy, I work with individuals and organisations to undo negative unconscious patterns, unlock innate resources, and aim quickly to get life unstuck, and back on a more Positive footing.
I am based in SE London, DBS checked, and happy to take NHS referrals.
Qualifications
HG.Dip.P (Human Givens), BA (OXON) Jesus College, Oxford (Engineering Science)