Lisa Lloyd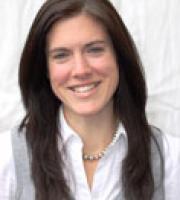 Email Me
Contact Details
Practice location
Great Milton
Oxfordshire
OX44
United Kingdom
Telephone Number
07766 252574
About Me
I am an experienced psychologist, well-being coach, counsellor and psychotherapist able to deal with many kinds of emotional and psychological difficulties. My aim is to help you overcome barriers to enjoying life and to get you where you want to be in as few sessions as possible. I offer practical help to support you in achieving your goals so that you can make the changes you want at a pace that suits you. We measure progress each session to check that what we are doing is working. I apply a range of methods including cognitive behavioural therapy, solution focused brief therapy, guided visualisation and problem solving to meet individual needs. I do not ask endless questions about your past or dwell on unhappy memories and feelings ~ we focus on the future and you remain in control of the information you provide. One session can be enough, for others it is four or five and for some, it is more. A recent study of The Human Givens approach showed that nearly three quarters of clients were 'recovered' or reliably improved within just 4 sessions. Each session lasts approximately one hour.
I have worked with children and adults for over fourteen years, starting off my professional career in teaching. I then followed a path into psychology and psychotherapy, gaining distinctions in my qualifications for both. I have had the pleasure of working with families and their communities specifically to improve mental health and emotional well-being for six years. This has included individual therapy as well as group work and support for schools and children's centres. I have facilitated a number of courses aimed at supporting parents' well-being and confidence to meet their children's needs (Just What We Need, The Incredible Years), and at helping children realise their potential (Smiling Inside, Families Together). I enjoy applying my skills in therapy, psychology, coaching, training and consultation in a range of contexts.
I have a private therapy room in my own home but can travel to see clients if necessary. I take self referrals as well as referrals from organisations. I have CRB clearance.
I have enhanced DBS clearance.
Outside of work I enjoy spending time with my family, outdoor pursuits, gardening, attempting DIY and dinner parties with friends, although not at the same time!
Please see my website www.itstimeforchange.co.uk
Qualifications
HG.Dip.P CPsychol MSc. P.G.C.E. BSc.Hons Certificate in Counselling Skills
Great Milton
Oxfordshire
OX44
United Kingdom