Lynne Burke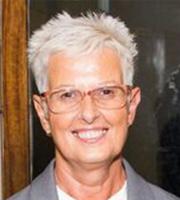 Email Me
Contact Details
Telephone Number
07803 011370
About Me
I have worked with people for over 40 years as a teacher, a coach and now as a  Human Givens therapist.  My aim is for each of my clients to leave me with a toolkit of skills that they can use for the rest of their lives to take care of their own mental health.
When our circumstances challenge us we can find ourselves also coping with anxiety, addictive behaviours, depression and traumatic memories.  There is a way through this and it is my privilege to journey with people for a little while to discover their particular route into a life that works.
I chose Human Givens therapy because it is solution-focused.  From the first session clients think through what is happening to them and start to take to take control of their lives.