Magi Winmill-Hermann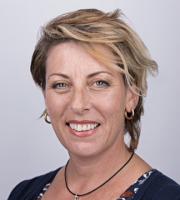 Email Me
Contact Details
Telephone Number
+44 7401 878741
About Me
I have a long history of working with people to support their development and am skilled in helping people overcome difficulties to lead fulfilling lives. As a volunteer I work with Rape Crisis Scotland.
I am very happy to work as a Human Givens Practitioner as an incredibly refreshing approach to psychotherapy and mental health.
I will help you identify how your emotional needs are being met, and where there may be gaps and we will work together to find ways to ensure you get your needs met in a healthy balance. I will select methods and techniques that are right for you, whether that means dealing with past trauma, accessing resources you already have or finding new resources.
The Human Givens approach has proven fast and effective results and will help you find ways to feel stable and, ultimately, thrive.
I hold professional insurance and an enhanced current DBS certificate for working with vulnerable people.
I practice, mainly, out of "The Haven" in Stonehaven which is a calm and discreet setting in the North East of Scotland. I can also see people in Aberdeen. I take NHS referrals and hold Enhanced DBS disclosure.