Mary Evans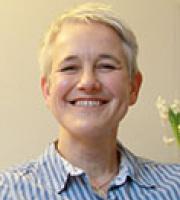 Email Me
Contact Details
Telephone Number
0771 766 6161
About Me
I have over 20 years experience of working with people to support their development.
I am skilled in helping people overcome difficulties and lead fulfilling lives and I am particularly interested in helping people to recover from trauma.
As a volunteer I have worked with female survivors of sexual abuse and as part of a young women's project.
I work from a therapy room in Hove but am also willing to visit you in your own home if necessary.