Mary Strugar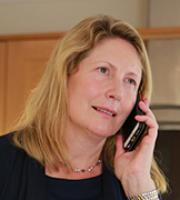 Email Me
Contact Details
Practice location
The Strugar Centre
Blenheim Mews
United Kingdom
Hospital of St John and St Elizabeth
St John's Wood
United Kingdom
Telephone Number
01252 727473
Mobile Number
07711 584796
About Me
Mary is a Human Givens Psychotherapist and a Nutritionist. She qualified as a Nutritionist at the Institute for Optimum Nutrition in 1997 and completed her post graduate Psychotherapy qualifications in 2011 including completing a course in medical neuro-linguistic programming. She has a Master's Degree in Human Givens Psychotherapy from Nottingham Trent University. Her hands on, practical and pragmatic approach during her last 20 years of practice has been very appreciated by her clients in her one-to-one consultancy work.
She was a pioneering Editor of medical, educational CD-Roms such as 'Mastering MRI' (Magnetic Resonance Imaging), made with the President of the MRI Society (USA), Dr John Crues.
The majority of her referrals come from GPs and Consultant Doctors as well as word of mouth. Mary consults clients in both, Central London and Farnham, Surrey.
Qualifications
MA, HG.Dip.P, Dip. ION, Med.NLP, AFMCP, (Applied Functional Medicine in Clinical Practice)
Professional Memberships
MHGI
Complementary Medical Association (CMA)
The Strugar Centre
Blenheim Mews
United Kingdom
Hospital of St John and St Elizabeth
St John's Wood
United Kingdom