Matthew Hopkins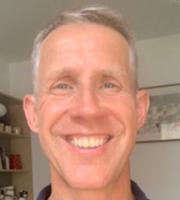 Email Me
Contact Details
Practice location
First Floor, Lloyd House, Orford Court
Greenfold Way
Leigh
Greater Manchester
WN7 3XJ
United Kingdom
Telephone Number
07794 556685
About Me
I was lucky enough to come across the human givens organising ideas back in 2004 and, from the start, was aware of the huge significance of these deep psychological insights. I love that the wealth of understanding that emanates from such a clear and logical starting point is not just idle theory but is wholly practical for all of us in our everyday lives.
Incorporating human givens principles proved enormously powerful in my previous career where I specialised in teaching maths to teenage boys with extreme emotional, behavioural and social difficulties but I always knew a strong desire to become a human givens therapist and work more directly in helping people overcome the emotional challenges we may all face from time to time. 
I am a dedicated athlete and running coach and take a keen interest in all aspects of physical health. As part of my practice, I am able to transfer the human givens principles and techniques to be able to help adults and teenagers overcome issues such as weight loss and sports performance anxiety. 
It is enormously rewarding and an incredible privilege to be part of something which is bringing clear understanding to a confused world whilst being able to witness first-hand the life-changing benefits that human givens therapy can provide for individuals in their time of need. 
Qualifications
HG.Dip.P., MSc (Education Leadership and Management)
First Floor, Lloyd House, Orford Court
Greenfold Way
Leigh
Greater Manchester
WN7 3XJ
United Kingdom