Michael Thorne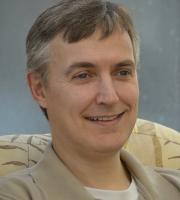 Email Me
Contact Details
Practice location
Burry Port
Carmarthenshire
SA16 0RP
United Kingdom
Telephone Number
07798 608 253
About Me
Hello, I'm Mike. Since 1990, I have worked as a music teacher and freelance musician. Both careers have enabled me to mix with a wide variety of people and gain an interest into what makes people tick. With this in mind, I felt the need to expand my horizons and develop an interest I have always had in the helping and caring professions – especially in the areas of psychotherapy, counselling and psychology. Becoming a graduate in psychology has given me an appetite for the science of mind and behaviour, while psychotherapy and counselling provide a practical way of utilising psychological theories to help people directly.
Currently, I am still working part time as a teacher and musician, but I have taken on an additional role working as a lecturer in counselling at Coleg Sir Gar on their University of Wales Trinity St David bachelor and foundation degree programme in counselling, and teaching an introduction to counselling course. In addition to this, I provide psychotherapy for employees at Dyfed-Powys Police and Calsonic Kansei, Llanelli.
Now I have my own therapy practice – Harbour Light Therapy – which offers a simple, efficient and personalised service. My therapy is open to anyone wishing friendly, confidential and practical help. I offer a wide variety of psychological approaches to suit the client: humanistic to cognitive behavioural therapy (CBT); mindfulness techniques to solution-focused therapy. My main modality is Human Givens therapy which considers those resources within all human beings that can effectively help us to meet our physical and emotional needs. Given my employment history, I fully understand the almost continuous stress that can affect teachers and performers. Therefore, I can offer customised therapy for those employed in education and the performing arts. This can include help with performance anxiety and stress reduction.
Qualifications
• Human Givens Post Graduate Diploma, HG.Dip.P from the Human Givens College in September 2017 • B.Sc. (Hons) Psychology (Upper Second Class) from the University of Derby in June 2015 • HG.Dip in Psychotherapy (Distinction) from the Human Givens College in March 2015. • FdA Counselling (Distinction) from the University of Wales Trinity St David and Coleg Sir Gar in July 2014. • PGCE Post Graduate Certificate in Education, Secondary Music and Science, (Pass) in July 1990 from the University Of London, Goldsmiths' College (dissertation title: Creativity and the meaning of Intelligence). • B.Mus. (Hons) Music (Upper Second Class) from the University Of London, Goldsmiths' College in July 1989.
Professional Memberships
British Association for Counselling and Psychotherapy, full registered member since 2013, membership number 744379, register number 080327.
British Psychological Society, graduate member since 2009, membership number 272655.
VOICE, union for professionals in education since 1998, membership number 00136460.
Burry Port
Carmarthenshire
SA16 0RP
United Kingdom