Nicola Cheverall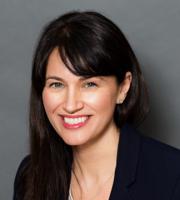 Email Me
Contact Details
Practice location
Muswell Hill
East Finchley
United Kingdom
Telephone Number
07735 488931
About Me
"I wasn't sure what was going to happen today, it turned out you helped unblock something quite major. Thank you for noticing my struggle with PTSD" 
Client with performance anxiety. 
I have always been interested in the power of positivity and how focusing the mind can bring about positive changes. Which is why I was so drawn to Human Givens as ´Guided Imagery´ is an integral part of our therapy.  Why should it only be used by sports people to visualise their success?  We can all utilise this tool for our personal goals. I can help guide you and teach you the skills needed to become proficient at visualising your best future. 
My main aim as your therapist is to empower you to achieve your goals independently and make changes you may never have thought possible before our first session. 
I offer a warm, friendly, non-judgmental space where we  can work together to re-set unhealthy mindsets and free you up to lead a life that works better for you. 
Visit my website. 
www.healthymindpractice.co.uk
You are always welcome at Healthy Mind Practice.
Qualifications
BA Hons HG Dip
Muswell Hill
East Finchley
United Kingdom