Pat Capel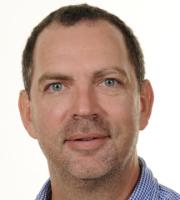 Email Me
Contact Details
Mobile Number
07769 663341
About Me
If you or your loved ones are finding the world a little tough, I can help you. Your difficulties could be personal such as depression, anxiety and trauma. They could also be interpersonal such as tricky relationships or situations at work, at home or, for your children, at school. I can show you how to make adjustments to your life that could have profound improvements on your general happiness and wellbeing. The counselling I offer is designed to be short-term and solution focused so that you can return to optimal functioning as quickly as possible.
I will ask questions and listen to your story and help you find ways that will allow you to function in a healthier way. Together we will find and develop your strengths and coping strategies to support you to move forwards. My aim is to have you leave each session feeling lighter and more empowered to take back control of your life.
If this sounds like what you need, phone or email me and I will get back to you within a few hours. I will then offer you a free 15 minute phone call for you can give me a brief explanation of your situation. It is also your opportunity to ask me any questions about therapy. You are then free to you decide if you would like to book your first session and which location would be suitable. I am also available to meet you online. Give me a ring and I will aim to see you as soon as possible.
I have an Enhanced DBS disclosure.
Qualifications
HG.Dip.P., BA (Hons)