Penny Fuller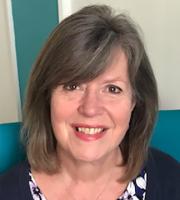 Email Me
Contact Details
Practice location
Potterne
Wiltshire
SN10 5LW
United Kingdom
Mobile Number
07718 001802
About Me
Penny has a specialist interest in the management and treatment of post traumatic stress, specifically relating to exposure in the workplace. She has been practicing as a registered general nurse for 35 years and specialised as an Occupational Health Practitioner. She has worked for the emergency services for 20 years. As a qualified Human Givens therapist Penny has a wide range of experiences of successfully working with clients who have experienced a wide range of issues.
She also provides support and intervention for:
Mental health and wellbeing self-management
Organisational change/Leadership
Lifestyle Coaching
Occupational Health prevention and management of sickness, return to work assisting with issues relating to the work environment.
Penny also provides training which focuses on a preventative, proactive approach to mental health and wellbeing and organisational wellbeing.
She works from a private practice at home in the rural village of Potterne on the edge of Salisbury Plain. It is easily accessible being within a 30 minute drive from the M4 and 20 minutes from the main London to the West Country arterial road, the A303. She is also willing to travel within a 30 mile radius.
Qualifications
MA. (HG.Psychotherapy), HG.Dip.P, BSc(Hon) Occupational Health, Registered Specialist Community Public Health Nurse (OH), PGCE (post graduate certificate education)
Professional Memberships
MHGI
NML (Nursing Midwifery Council
RCN (Royal College of Nursing)
Potterne
Wiltshire
SN10 5LW
United Kingdom