Rob Marks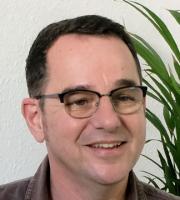 Email Me
Contact Details
Telephone Number
07971 528178
About Me
"Having struggled with depression and anxiety issues on and off for several years and having no luck with other methods, I was pleasantly surprised at how much difference was made in so few sessions. Rob provides practical advice in a relaxing, non-judgmental atmosphere and I would highly recommend giving his techniques a try. He has given me the tools I need to feel much more like my old self again." – Alice
Are you feeling low, exhausted, having disturbed sleep? Do you tend to blame yourself when setbacks happen and feel like your whole life is ruined?
Do you have repetitive negative thoughts - "I'll never cope", "it's going to be awful", "I'll never be good enough!" or spend a lot of time worrying about future events, asking "What if?" and ruminating over dreadful possibilities?
Do you have a nagging feeling of foreboding, suffer panic attacks or phobias?
It isn't unusual to feel the emotions above – you're not alone. It's also not unusual to feel nervous about therapy – "Will I be judged?", "Am I making a fuss?" are more common thoughts than you might imagine.
No; you won't be judged and you're not making a fuss. I provide a therapy setting where you can feel safe; because I've been through these emotions myself. I will take time to listen, and understand your emotions without dwelling on them, because it's not necessary to feel worse before you can feel better. We'll use the Human Givens to decide on intelligent goals, uncover your innate resources and make positive changes quickly and effectively.
If you'd like to take the first step please get in touch and we can have a no-obligation, no-charge fifteen minute chat, on the phone or via email whichever you prefer, just to get to know each other and help you decide whether you think I'm the right person to help you.