Roberta Hutchins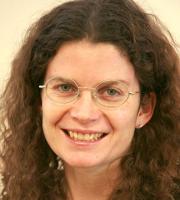 Email Me
Contact Details
Practice location
The Sustainable Health Centre
Notaries House, Chapel Street
United Kingdom
Kingsley House Fitness & Wellbeing Centre
67 Fore Street
United Kingdom
Telephone Number
01392 213899 (Exeter clinic)
Mobile Number
07747 030629
About Me
Roberta Hutchins has over 15 years' experience in private practice as an integrated holistic health practitioner in Devon. Roberta's many years' experience of working effectively with people with diverse health problems in a variety of ways have provided a strong foundation for her Human Givens psychotherapy practice. People suffering from anxiety, depression, and many health problems related to stress, have formed the backbone of her practice. It is often the case that resolving life difficulties, getting needs met and focusing on psychological wellbeing are the keys to getting back on track with life and feeling well again.
Roberta's focus is helping you get your life back on track in the ways that best suit you, using the very best of the Human Givens techniques to facilitate your recovery to being well once more. We'll look at how to get your needs met in healthy ways, work with any underlying difficulties, look at stress management techniques and explanations of what is likely to be going on in your brain and body, and find the best ways to help you make the positive changes you need in order to thrive in your life.
Roberta works in two comfortable and welcoming multi-disciplinary clinics, the Sustainable Health Centre in central Exeter and Kingsley House in Chudleigh. Roberta aims to use as few sessions as possible to help you get where you want to be.
Qualifications
HG.Dip.P Human Givens Psychotherapy (Distinction), BSc (1st Class Hons) Herbal Medicine (Phytotherapy), Devon School of Yoga Diploma; Advanced Yoga Studies Certificate; Somatic Exercise Coach Certificate; Level 1 iRest Yoga Nidra; Pre- and Post-natal Yoga Teacher Training, Voice Dialogue Facilitation, ITEC Reflexology
Professional Memberships
MHGI
MCPP (College of Practitioners of Phytotherapy)
IYN (Independent Yoga Network)
The Sustainable Health Centre
Notaries House, Chapel Street
United Kingdom
Kingsley House Fitness & Wellbeing Centre
67 Fore Street
United Kingdom