Rosalind Townsend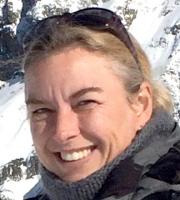 Email Me
Contact Details
Mobile Number
07814 414005
About Me
My practice is now entirely online, and therapy sessions can be booked UK-wide on Zoom, Skype, Facetime or the telephone.
---
Are you affected by anxiety, depression, trauma, grief, anger or addiction? Are you overwhelmed or disheartened by difficulties relating to life challenges or changes? Do you need support to re-think or repair a relationship, or to reassess priorities or work-life balance? If so, I can help. 
My aim, if you choose to work with me, is that you will leave each session feeling a little better, more hopeful and more confident in your ability both to recover, and to make the changes that you would like to see in your life. I always strive to ensure that alongside specific work that we may do, you will take with you a set of tools and understanding about emotional health, that will serve you well going forwards. 
Since founding the Beacon Clinic in 2009, I have helped many hundreds of people move forward from all kinds of emotional distress, including anxiety, depression, trauma, addiction, anger, domestic abuse, as well as helping many people with neurological differences, such as autism, SPD or Aspergers, to manage these more effectively and begin to thrive.
I have a special interest in working with trauma and have done extensive work with military veterans and members of the blue-light services and have published a book on this subject, PTSD: Understanding and Recovery which can be viewed on Amazon. I am a trustee of the military charity, PTSD Resolution.
Alongside my therapy practice, I am involved in training, both for the Human Givens College and also more generally on mental health issues for both the private and public sectors, working extensively with, and developing and delivering courses for,  universities, government departments, military charities, the NHS,  as well as fire and ambulance services across the UK.
If what you read here sounds as if it's what you're looking for, get in touch now by email or phone: you can book a first session today, or request a 15-minute initial call (free of charge) so I can answer any questions you might have.
Testimonials:
Kind words from recent clients ...
Thank you so much… this had been going on for years but I now know why and what to do about it if things start going pear-shaped again at work in future and I feel better than I have done for a long, long time. PS I'm still sleeping really well!
- Teacher ( depression)
I never really felt that anyone had listened or understood before. You did both, and then helped me to understand myself why I had been having such horrible nightmares and symptoms. I still have the 'scribbles' you did for me stuck on my fridge as reminders.
- Paramedic, (trauma)
I'd had a sense that something was missing for a long time but couldn't get to the bottom of what it was. Understanding what the 'recipe' for a fulfilling life is was a breakthrough moment for me… and I'm now moving steadily towards living one.
- University Lecturer, Bristol (loss of direction in life)
I like to know how things work and then I can fix them. I didn't know until I came to see you that it was even possible to think like that about mental health – but I'm much happier now I know I can fix it when things go wrong – I feel in control again.
- Engineer, Plymouth (anxiety)
Thank you so much for your help with preparing for my exams. I got the place at university that I wanted to and I know that that wouldn't have happened without your support.
- Student
I wish you were available on prescription! I really thought this would be a waste of time when my sister brought me along but I can only thank you for all you have done which a lifetime of pills hasn't been able to.
- Retired shop worker (long-term depression)
Qualifications
HG.Dip.P, BA (hons), PGCE
Supervision available
Online, Telephone