Ruth Longworth-Zurcher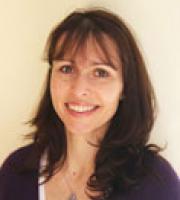 Email Me
Contact Details
Practice location
York Human Givens Wellbeing Centre
33 Bishopthorpe Road
York
North Yorkshire
YO23 1NA
United Kingdom
Telephone Number
01904 270343 (messages)
Mobile Number
07960 879416
About Me
I started my professional life in Switzerland where I qualified and worked as a Kindergarten Teacher. After moving to Britain in 1994 I trained as an Occupational Therapist. I specialised in mental health working for twelve years in both the NHS and also the private sector with adults, adolescents and children. Whilst working in these areas I trained as a Human Givens therapist and find this positive approach to be highly effective in helping people of all ages feel better and make significant beneficial changes in a very short space of time. During my extensive travels and voluntary work in various settings (including a hospice, women's aid and working with disabled young adults) I noticed that regardless of background, religion or culture people share a deep desire for happiness and meaning in their lives. My primary aim is to offer effective, evidence-based and practical therapy to enable you to feel better as soon as possible. You will learn skills and techniques to help you manage your feelings so that you can work towards and achieve your own ambitions and goals.
I had the pleasure of working for many years in child, adolescent and family mental health services. I have a real passion for supporting parents who wish to build on and strengthen their relationships with their children. I offer specific parental consultations to help in this area.
I am one of five Human Givens Practitioners at the York Human Givens Wellbeing Centre, which is within walking distance of the city centre and York railway station. I am able to see people in their own homes should this be required. I take self-referrals and GP referrals and I am very happy to discuss in advance of any paid sessions how and whether I am able to help. I have basic CRB clearance.
I am currently on sabbatical and not seeing clients at the moment.
Qualifications
HG.Dip.P, BSc (Hons) Occupational Therapy
Professional Memberships
MHGI
Association Child and Adolescent Mental Health
York Human Givens Wellbeing Centre
33 Bishopthorpe Road
York
North Yorkshire
YO23 1NA
United Kingdom