Samantha Startin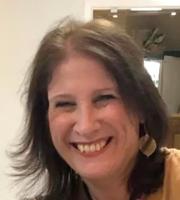 Email Me
Contact Details
Telephone Number
07502 303011
About Me
I have always been interested in people and how each one of us behaves differently when we are faced with certain difficulties that life can sometimes present. This can be challenging for us all and due to our personal circumstances, we react in different ways in order to deal with them in the best way we can. Occasionally, these circumstances can feel overwhelming and we can lose sight on our best way forward.
As a Human Givens psychotherapist, I will work with you to help you discover different ways on how to deal with your difficulties and feelings to establish which emotional needs are not being met. Using practical, solution focused therapy, I will ensure you are able to move on in your life in more positive ways.
I am fully insured, and DBS checked. I am based in the village of Wollaston, near Stourbridge Town Centre in the West Midlands.