Sara Pendlebury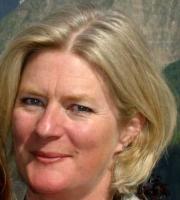 Email Me
Contact Details
Telephone Number
+33 631 16 46 09
About Me
My consultation rooms are in an old farmhouse in Argentière, at the top of the Chamonix valley in France.  I can also offer accommodation for you, or small groups if required.  I am able to travel regionally to see you in France and Switzerland.
My practice in Chamonix has three main areas:
- As a psychotherapist, therapist and counselor, I can help you deal with anxiety, depression of all kinds, anger problems, loss and grief, addiction, sleep problems, OCD and PTSD.
Please contact me in confidence, by email or by phone, if you would like to discuss your situation with me.
- The Human Givens approach feeds perfectly into Business Coaching, and Creativity Coaching. The post-graduate diploma in Human Givens adds to long experience in the corporate world of business management.  As a manager myself, many of the principles helped me too.  As a keen artist, I understand the blocks that creative of all types can face and, the principles that I share have been useful to me in my own creative practice.
Please contact me if you would like to find out more about Business and Creativity Coaching, which can be delivered in person or on-line.
- Living in the Alps there is a ski and mountain element to my practice. I use my coaching experience when I teach skiing, and for those that are interested, I add Mindful Skiing, and show how visualization and guided imagery aids ski performance.  I also deliver a focused Ski Therapy to people who would like to deal with a particular emotional issue over a few days, at the same time as learning new skills in the mountains.
I am a Basi qualified adaptive and alpine ski instructor.  Please contact me here if you would like more information about Mindful Skiing and Ski Therapy.
Qualifications
UNIVERSITY OF EDINBURGH, Edinburgh MA Chinese; UNIVERSITY OF YORK, York MSc. Information Processing; SECURITIES INSTITUTE OF AUSTRALIA, Diploma in Financial Markets; HUMAN GIVENS INSTITUTE, Post Graduate Diploma, Human Givens; BASI, Adaptive and Alpine Level 2 Ski Instructor.
Professional Memberships
British Association of Snowsports Instructors,
Irish Association of Snowsports Instructors