Sara Simon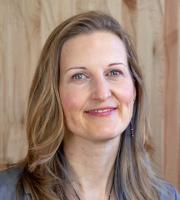 Email Me
Contact Details
Telephone Number
07887 992743
About Me
For the last ten years I have worked with individuals and groups in both creative and counselling capacities in a variety of settings including adult inpatient mental health rehabilitation, Child and Adolescent Mental Health Services (CAMHS), both specialist support and mainstream education, eating disorders, family work and antenatal/postpartum counselling for women and their families.
Using a Human Givens approach to therapy allows me to help you identify and achieve your goals, get your emotional needs met, effectively use your innate resources and life experience, and shift towards emotional wellness as quickly as possible. My approach is respectful and empathic, and need not involve talking about your past unless you want to. Like all Human Givens therapists, I also use guided imagery to allow you to mentally rehearse new ways of approaching things in life.
I currently work as a therapist within the NHS alongside my private practice. I am able to travel if needed, and do sessional work (for example in schools or workplaces).
I am fully qualified and accredited in both Human Givens and Art Psychotherapy, and am registered with the Human Givens Institute and the Health and Care Professions Council. I have an annual Enhanced DBS certificate for both children and adults.
Qualifications
Human Givens Practitioner Diploma HG.Dip.P., MA Art Psychotherapy Practice, Diploma in Psychotherapy Dip.Psyth
Professional Memberships
MHGI (Registered Member of the Human Givens Institute)
HCPC (The Health and Care Professions Council)
BAAT (The British Assocation of Art Therapists)