Shelley Lams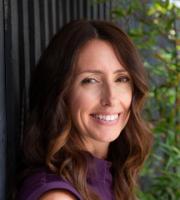 Email Me
Contact Details
Practice location
Hazel Meacher Acupuncture and Wellness Clinic
First Floor Buckland House, Dower Mews (Rear of 108 High Street Berkhamsted)
Berkhamsted
England
HP4 2BL
United Kingdom
Telephone Number
07920 208830
About Me
I treat clients with a broad spectrum of challenges, from anxiety and depression to phobias and trauma, helping them to take control of their lives and get their emotional health back on track. Using practical and solution focused principles from the organising ideas of Human Givens Therapy, I have helped individuals achieve their goals and transform their wellbeing. 
I run my therapy practice from a quiet and relaxing wellbeing clinic in the town of Berkhamsted, Herts. Whilst I prefer to see people face to face, I do also offer sessions online. My experience to date has largely been with adults, but I would be happy to take appointments with children too. I am DBS checked and fully insured.
In addition to my therapy clinic, I am a qualified occupational psychologist, with more than 20 years of experience coaching and supporting individuals on issues related to performance, stress management and achieving their potential. And I bring the organising ideas of Human Givens, to the workplace to tackle issues relating to wellbeing and motivation. 
Qualifications
Bsc Psychology, Msc Occupational Psychology, HG.Dip.P.
Professional Memberships
British Psychological Society 
Hazel Meacher Acupuncture and Wellness Clinic
First Floor Buckland House, Dower Mews (Rear of 108 High Street Berkhamsted)
Berkhamsted
England
HP4 2BL
United Kingdom