Steve Peck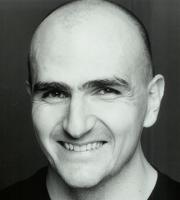 Email Me
Contact Details
Practice location
147-148 Leadenhall Street
United Kingdom
Telephone Number
07886 801461
About Me
With a practice in central London and rural Suffolk, I have extensive lifelong experience of supporting those suffering with poor mental health including the most severe conditions. I use the Human Givens Approach within a holistic, evidence-based worldview.
I am passionate about supporting those who are struggling to utilise their innate resources to get their needs met and will travel to clients' homes if they are unable to use transport.
In my role as a workplace well being trainer I use the Human Givens Approach with Suffolk Mind and as a private trainer in Mental Health and Safety.
Social change is an important driver towards creating an environment where people of all ages are better able to get their needs met. I am willing to work flexibly towards that end especially within the arts.
I have an enhanced DBS allowing me to work with children and young people.
Qualifications
HG.Dip.P, Gottman Method Level 2, Cert. Counselling Skills, UEA
147-148 Leadenhall Street
United Kingdom