Stuart Fyfe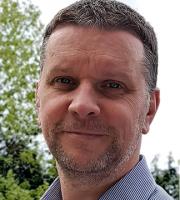 Email Me
Contact Details
Mobile Number
07757 136 318
About Me
I have spent more than 20 years working for charities, supporting service users with trauma, anxiety, addictions, homelessness and involvement in the criminal justice system.
As well as being a manager and practitioner with charities such as The Princes Trust and Fairbridge, I have also worked in Community Development, supporting charities and local community groups to grow and develop their services.
In 2018 I founded the charity Mindset, which works in partnership with other support services to provide Human Givens Therapy to service users of partner agencies.
Mindset was founded with the firm belief that nobody in Scotland should suffer from, or be held back by the effects of trauma, anxiety, panic attacks or PTSD, as there are very fast and effective treatments available from Human Givens Therapists.
Mindset also take self-funded referrals for the treatment of these symptoms, in order to support members of the public who may not be receiving support from a partner agency.
I can arrange travel within Central Scotland to support clients when time and funding allows, although most of my work is delivered in Glasgow.
I hold and enhanced PVG check.
If you would like to discuss the support I can offer, either to you as an individual, or as a potential partner organisation to Mindset, please get in touch with me by email at [email protected]
Professional Memberships
MHGI
European Therapy Studies Institute