Tanya Lee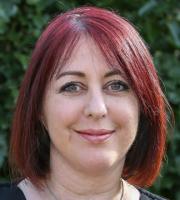 Email Me
Contact Details
Telephone Number
01702 623042
Mobile Number
07899 980766
About Me
I am passionate about using Human Givens therapy to help people to take control of their mental health. It's incredibly heartening to see the lasting difference the therapy makes to people's lives.
The approach targets the issues behind the symptoms, without them constantly having to rehash the same problems over and over. Good results are achieved usually in 2-4 sessions, but clients generally feel better from the very first session.
I have been in private practice in Leigh-on-Sea, Essex for the last 4 years. I specialise in helping clients to quickly overcome many issues and specialise in anxiety and low self-esteem.
I regularly take referrals from veterans charity PTSD Resolution and The Red Poppy Company who specialise in workplace counselling. I am happy to take referrals from other agencies and I have an enhanced DBS disclosure.
Sessions are face to face, held in a quiet and relaxing space. Skype or Zoom sessions are also available.
---
Testimonials
"I was lucky enough to be put in touch with Tanya at a time when I felt like I just couldn't cope anymore. In just 6 short sessions she helped me to change my outlook on situations life had put me through. My healing started almost immediately, and I have been left feeling stronger and more able to cope, than ever before. I would recommend Tanya in a heartbeat to anyone. She has helped me and my family. Thank you Tanya" – Emma
"Tanya is absolutely wonderful. She is very easy to talk to and is a highly effective practioner. My life has improved 10-fold and I could never be grateful enough for this!" – Leia