Verity Lewis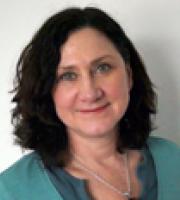 Email Me
Contact Details
Practice location
Venture House
Fifth Avenue
Letchworth Garden City
Hertfordshire
SG6 2HQ
United Kingdom
Telephone Number
07742 903942
About Me
As an experienced Human Givens Therapeutic Coach, I can support you in making the changes you wish for. I will offer you an individually tailored approach, which will help you identify your unique goals and learn how to move forward.
I am collaborative and empathetic, and you can explore the changes you want to make in a safe and confidential space. I can help you gain insight, self-acceptance and the knowledge and skills that support emotional well-being.
At some point in life, many of us feel overwhelmed by life's challenges. These can either be events in our life or our own inner struggles. At such times it can be difficult to see solutions, recognise choices, or feel confident to overcome fears. This is when I can help.
I understand that you may feel overwhelmed or anxious about choosing a therapist to work with. I offer a free 15 minute, no obligation chat so you can discuss any concerns and ask any questions.
I have had a lifelong interest in health and wellbeing. I started my working life as a nurse before progressing into senior roles as a management consultant and policy adviser working with organisations to create healthy and supportive workplaces where people can reach their full potential.
I hold a current, enhanced DBS disclosure certificate as well as being registered with the Information Commissioner's Office regarding data protection. As a member of the Human Givens Institute, I work in accordance with their code of ethics and professional conduct policies The Human Givens Institute is accredited by the Professional Standards Authority. (PSA)
Qualifications
HG.Dip.P, M.Sc. and B.Sc (Econ)
Professional Memberships
MHGI
Member of British Society of Clinical Hypnosis
Member of Association of Integrative Coach-Therapist Professionals
Associate Member of British Association of Counsellors and Psychotherapists
Venture House
Fifth Avenue
Letchworth Garden City
Hertfordshire
SG6 2HQ
United Kingdom