Vix Avery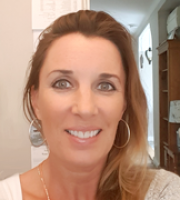 Email Me
Contact Details
Practice location
Salisbury
Wiltshire
SP5 4LR
United Kingdom
Telephone Number
01722 718155
Mobile Number
07801815039
About Me
Vix has a degree in Psychology in addition to her Post Graduate Diploma in Human Givens. She offers practical and effective support to enable people to feel better and move on with their lives as quickly as possible. She teaches people the skills and techniques that enable them to cope with stress and difficult situations; at home, work or school, helping to increase confidence and resilience. She works with compassion for all those needing help, both adults and the young, whatever the issue  and is particularly passionate about supporting those effected by domestic abuse and the effects of PTSD.
Vix runs a growing private practice south of Salisbury and works from a quiet and secluded therapy room in the grounds of her home, however she is willing to travel to see clients when required.
Most sessions last between 60-90 minutes and generally clients can expect to have a maximum of 8 sessions, but most people have between 3 to 6. The aim will be to help you to feel better and bring about lasting positive change in as few sessions as possible. Each client's needs are different, but Vix's aim is always to help her clients see some improvement and regain a sense of hope after the very first session.
As a member of the Human Givens Institute, Vix works in accordance with their code of ethics and professional conduct polices. She would be very happy to hear from you if you would like to discuss your situation and decide if this is the right approach for you.
Qualifications
BA Hons Psychology, University of Reading, HG.Dip.P. (Human Givens Post Graduate Diploma, Psychotherapy)
Salisbury
Wiltshire
SP5 4LR
United Kingdom