FREE Webinar replay available now - ends 5th July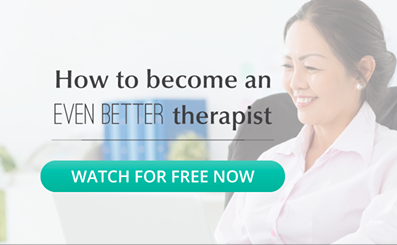 HG College have just announced the launch of another replay from their popular and helpful series of free educational webinars. 
"How to become an even better therapist – in just 90 minutes" is available now for anyone to watch for free at: www.bit.ly/latestwebinar
On it, Ivan Tyrrell shares an enormous number of ideas and tips that will help you further develop your skills as a psychotherapist, counsellor — or coach!
What exceptional psychotherapists and counsellors do that makes a difference
The six vital steps for structuring an effective therapy session
The do's and don'ts of psychotherapy
How to bring renewed hope to your clients and colleagues
The essential 21 skills you need to be a brilliant therapist
and more...
Available until midnight (BST) on Tuesday 5th July 2016
Explore our articles and interviews
Latest News:
HG-trained lobbyist Marion Brown has spotted an alarming reversal in the use of the bio-psycho-social model for mental health and wellbeing within the medical world.
Date posted: 24/04/2019
Amárach Research have just published the results of their recent survey of the mental health and wellbeing of 1,000 adults in Ireland, using the Human Givens Emotoinal Needs Audit
Date posted: 07/03/2019