MP3s now available on NEW HG Publishing website
Date posted: 23/10/2017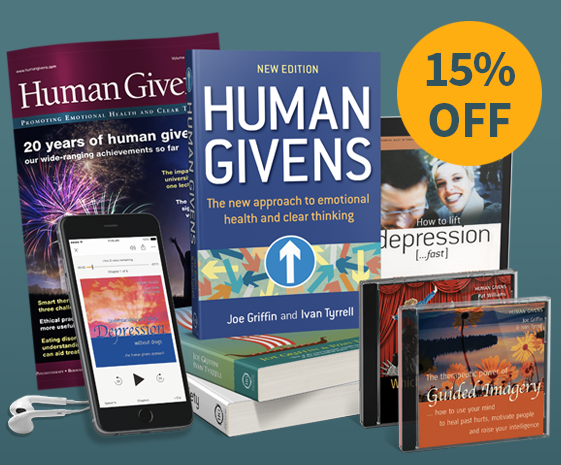 HG Publishing has just launched its new website –It's fully responsive (which means you can access it easily on any mobile device) and for the first time it includes a range of MP3 downloads, as well as the many books, CDs and the HG Journal – the current edition of which celebrates 20 years of 'human givens' with a look back at everything that's been achieved since the term was first coined.
To celebrate, they're offering 15% off your first order from the new site – using the special discount code 'WELCOME' – simply enter the code at the basket stage before going to the checkout to benefit.
Offer Expired:
If you would like to hear about future offers, discounts and promotions -  sign up to our newsletter here
Explore our articles and interviews
Latest News:
> Now available – the full programme and list of speakers has just been announced – click here for full details – Early Bird Booking discount ENDS 14th February 2018
Date posted: 05/02/2018
The HGI Board is running an open competition for new Board members to expand its expertise. In particular we are looking for...
Date posted: 14/02/2018