MP3s now available on NEW HG Publishing website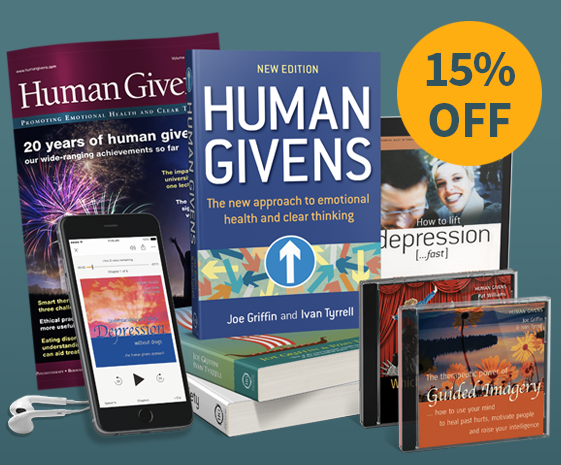 HG Publishing has just launched its new website –It's fully responsive (which means you can access it easily on any mobile device) and for the first time it includes a range of MP3 downloads, as well as the many books, CDs and the HG Journal – the current edition of which celebrates 20 years of 'human givens' with a look back at everything that's been achieved since the term was first coined.
To celebrate, they're offering 15% off your first order from the new site – using the special discount code 'WELCOME' – simply enter the code at the basket stage before going to the checkout to benefit.
Offer Expired:
If you would like to hear about future offers, discounts and promotions -  sign up to our newsletter here
Explore our articles and interviews
Latest News:
The HGI Board is running an open competition for new Board members to expand its expertise. In particular we are looking for...
SAVE THE DATE
12th–13th May 2018
Our next conference's theme is: 'Living with Uncertainty' and it's being held on the weekend of 12th–13th May 2018 at the beautiful venue of Woodland Grange in Leamington Spa, Warwickshire - read more