HG Newsletter - August 2019
In this issue:
In our time-pressured, media-noisy, attention-demanding times, it's nigh on impossible to find a lacuna: some quiet time in which to relax, reflect and recouperate. For me (as I suspect for most of us) this only happens if I lose, or remove myself from, phone signal.
When our local techy comms failed last week I achieved something rare for me - I lay in the garden and read a book from cover to cover, with time to consider each and every thought-provoking chapter, rich with story, metaphor and observation. "Just Looking: upstream and downstream" by Pat Williams, a collection of her columns written for the HG Journal over many years, was perfect for the occasion and I highly recommend it but, vitally, I urge you all to give yourselves the gift of time and space to read. Start here, with our HG news, and keep our upcoming summer book sale in mind too!
---
HG College sponsors Mental Health Blogger Award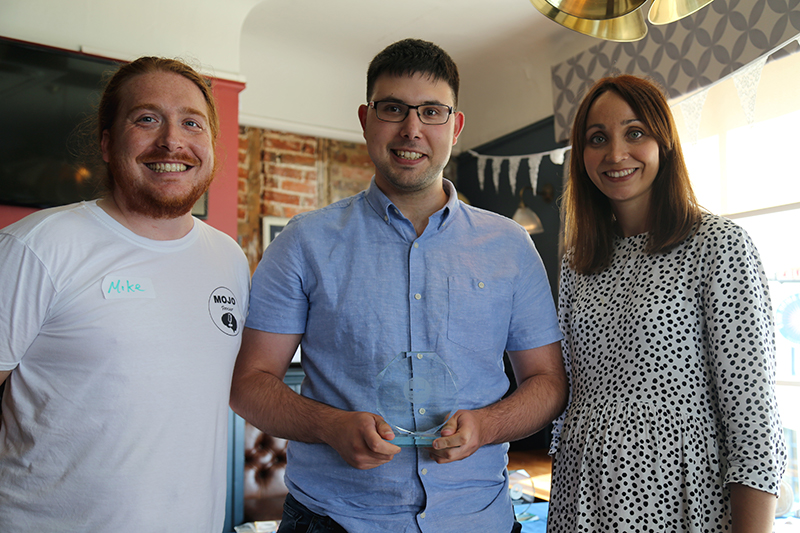 On Saturday 27th July, HG Marketing Manager Gemma Chapman attended the Mental Health Blog Awards 2019 in Portsmouth, an event aimed at increasing awareness of mental health issues and acknowledging those working hard to help others. "It was an inspiring and positive day" reports Gemma "with many influential mental health bloggers discussing everything from how to make friends (combating loneliness), to 'living beyond the borderline' (understanding the 'personality disorder' label), to dermatillomania (overcoming obsessive compulsive skin picking)."
Human Givens were pleased to sponsor the 'Social media champion of the year' category, which was won by Tom @Messy4Mind, an award-winning campaign challenge to support mental health awareness which raised over £4000 for @mindcharity
Our congratulations to all of the 2019 winners and thanks to Mike Douglas for hosting such an excellent, awareness-building event.
---
New Aviva listing for HG therapists
Great news for human givens therapists in the UK – the Human Givens Institute is now listed as a regulatory body for psychotherapists on insurance company Aviva's private practice register. This means that MHGI members can register as therapists with Aviva via the Healthcode website, which is available to Aviva's members, enabling them to work with clients whose treatment is covered by Aviva. Therapists can also apply to be registered on Aetna Global Benefits, AXA PPP Healthcare, Healix Health Services and Vitality Health through the same website.
For more information on how to register click here.
---
New dates and venues for 2020 training
2020 training dates are now available for booking on HG College's new website – where you can easily filter the courses to see what's coming up where during the time you want to train.
Following on from the success of this month's "fast track" weeks for anyone wanting to complete Part 1 of the HG Diploma quickly, or to do several courses at once, more fast tracks weeks have been added for next year (in Leamington Spa and Bristol).
And, to make our training more widely available, we will also be teaching at a new venue in Leamington Spa, as well as in London, Bristol and Dublin – and hope to add a Glasgow too in the near future.
Please note! – if you're thinking of taking the Diploma, you can save 15% by purchasing the online courses bundle!!
---
Fresh podcasts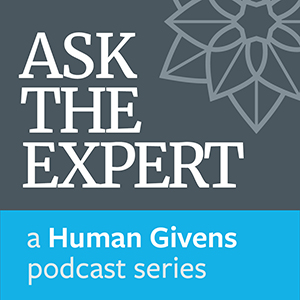 We now have eleven episodes in our 2019 HG "Ask the Expert" podcast series, with seven more in the pipeline to include discussions on suicide, chronic pain, loneliness, eating disorders, learning and anxiety, troubled teens, and the inspirational use of the HG approach in a new business venture.
If you would like to submit a question for any of the upcoming topics, please email it asap to [email protected]
In our newest episode HG Practitioner and secondary school teacher Pat Capel shares his insightful knowledge and experience of working with both adults and pupils in the educational field, and of developing his HG-based therapeutic teaching techniques.
Also look out for our recording of HG practitioners Lee Pycroft and Jennifer Broadley engaging in a lively discussion on 'the importance of intimacy in our lives', available imminently.
---
Marathon for Mental Health
HGI board member Chrissy Boyce is running the 2020 London Marathon, her first ever marathon having begun running only four years ago, and sends us this message:
"I will be running for Headway East Northants who I know are supported by a Human Givens therapist, so I'd be delighted if any HGers can donate to my cause via my fundraising page. I will of course keep HG News posted as to how my training goes."
Chrissy joined the HGI Board earlier this year as our Lay member where she is able to use her previous NHS experience to good effect. There remains one more Lay Board member position to fill (see below for details) and if anyone is interested and would like to know more, Chrissy is happy to have a chat about her experience in the role and can be contacted on 07513156859
---
Call for new HGI Board members
The HGI Board is looking for additional Board members to expand its expertise.
We're particularly keen for another lay member to join us, ideally with business development and PR/marketing skills, but we would actively welcome other areas of expertise too – we're looking for people enthusiastic about supporting the HG approach and promoting its many benefits through this voluntary role.
If you would like to apply, or would like to nominate someone who would be interested in helping the HGI Board in its work, please contact the Recruitment Sub Committee via [email protected], including your name and contact details, a brief resume of your experience and reasons for wanting to apply.
We look forward to hearing from anyone who would like to help. Thank you.
---
One last thought
​​​​​​​"A reader lives a thousand lives before he dies... The man who never reads lives only one."
George R.R. Martin, American novelist
---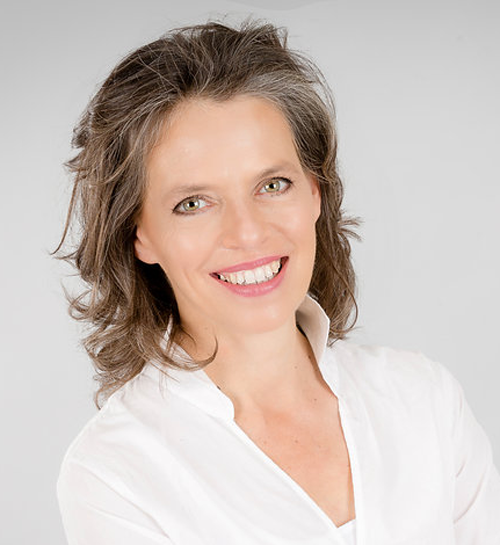 We hope you've enjoyed this update – do get in contact if you have any news or interesting case studies.
With best wishes,
Julia Welstead, Editor
Human Givens News
Explore our articles and interviews
Latest News:
The Human Givens Institute (HGI) was one of the six organisations, along with BACP, UKCP and NCS, involved in developing the SCoPEd framework,
As you may be aware, after 26 years as editor of the Human Givens Journal, Denise Winn will be stepping down at the end of 2023. Despite advertising for a successor last year, we have been unable to find any one person who could fulfil the role.
Date posted: 13/04/2023