HG Newsletter - May 2020
Kindness is this year's rather apt theme for Mental Health Awareness Week 2020 which starts today and runs until 24th May. To chime with this, I've had a think about kindness – what is it, why do we feel compelled to offer kindness to others, and how does it make all of us – givers, receivers and onlookers – feel better as a result?
Meanwhile, HG Diploma tutor Carol Harper has been focusing her attention on the importance of our innate resources – and a brand new HG App has been launched!
Please do share news of Uplift which offers immediate help to alleviate depression – it may well offer timely help for someone who needs it right now.
---
Try a little kindness
"1971. I was eight, and in my usual mildly anxious state whilst waiting to clamber aboard the bus, unsure if it was the right number (my short-sightedness as yet undiagnosed) to take me home after school, when I became aware that the woman in front of me was in some difficulty. She was two pence short of her bus fare and the driver was refusing to let her on, despite her plea that the recent UK decimalisation had confused her ... " [read article]
---
NEW – HG Depression App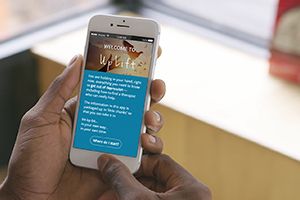 UpLift™ from Human Givens is our newly launched, free app paid for entirely from donations to The Human Givens Foundation which has everything you need to know to get yourself (or someone else) out of depression. It is clear and very straightforward to use.
HG graduate Miles Daffin has spear-headed the project and the result is a wonderfully informative, easy to navigate resource, with links to the HG Therapist Register. To find out more and access the app, click here.
Please share the app with anyone you think might benefit, or find it useful in their work.
---
Using our innate resources wisely
Our innate emotional needs often steal the limelight, but as HG therapist and Diploma tutor Carol Harper knows, our innate resources – the other givens of being human – are equally as important and shouldn't be forgotten:
"Studying, teaching and delivering therapy by the Human Givens approach has, over the years, helped me to deepen my understanding of what it means to be human: the richness of the organising ideas underpin self-development and compassion for our species from which, try as we might, we cannot separate ourselves.
"In these most challenging of times, where we are seeing the best (and some of the worst) of human nature, the scale of the pandemic can be overwhelming. We are reminded of the courage and dedication of our key workers and I am reminded to focus on an aspect of our human givens which perhaps more than ever, can give us a sense of our own agency, self reliance and the capacity to reach out and offer support..." [Read full article]
>> NEW Live Online Workshop
At the end of June, Carol will join co-founder of the HG approach, Ivan Tyrrell, to present a new online workshop: 'A closer look at our innate resources' which will unpack and explore these essential givens in more depth.  More details to follow soon.
---
Wellbeing and Learning during the Coronavirus Pandemic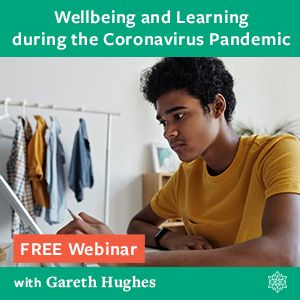 Teenagers and university students have been one of the groups significantly affected by the sudden lockdown so in April we got together with student wellbeing expert, HG tutor and therapist, Gareth Hughes to create this FREE webinar.  
Jam-packed with practical information and advice to help with learning and improve wellbeing, it also addresses anxieties about this year's cancelled exams and the abrupt end to the short year for many.
As many are likely to be studying from home for a while longer yet, please share it as widely as possible – it's an invaluable and uplifting resource –  view here.
–––––––––––––
> You may also find Emily Gajewski's videos helpful too:
---
Emotional Wellbeing in a pandemic
Gerard O'Neill, of Amárach Research in Dublin, has recently updated their survey about psychological needs, which they assessed using HG's emotional needs audit, to look at how experiences have changed during the coronavirus crisis.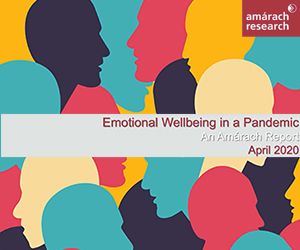 Emotional wellbeing in a pandemic is a special Amárach report that uses "the powerful, holistic model for mental health offered by the Human Givens framework" to measure the current state of mental health in Ireland, using last year's study as a benchmark to compare how we are doing in the midst of our coronavirus health crisis.
The report clearly shows how our needs for sleep, security, privacy, community connection, intimacy and meaning are being adversely affected by lockdown, but concludes on a positive note,
"...while the deterioration in the nation's mental wellbeing is very real, on balance more people continue to have their psychological needs met than not met in the midst of the pandemic, which points to a high level of psychological resilience that should help us recover quickly when the crisis ends."
---
You can still keep learning with HG
Thank you so much for your huge ongoing support.  We were delighted that our recent live online workshops (on OCD, couples therapy and the mind-body connection) were such a success and enabled people to attend, not only from all over the UK, but from many other countries too – even as far away as Africa and Australia!  
NEW LIVE ONLINE WORKSHOPS
Our next live workshops include: Effective Pain Management on Tues 16th June with Dr Grahame Brown – and two entirely NEW workshops: Children and Anxiety on Tues 9th June with Miriam Chachamu, and How to better use our innate resources with Ivan Tyrrell and Carol Harper – more details of these will be available soon. These events are a great way to learn from our expert tutors and gain essential life-changing knowledge.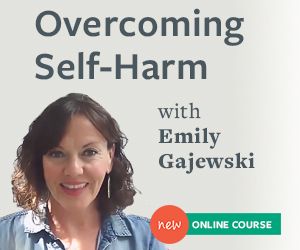 NEW ONLINE COURSE
HG College remains 100% dedicated to providing top quality training and helping as many people as possible to benefit from the HG approach in these uncertain times.  
We have just launched a new online course: Overcoming Self-Harm with Emily Gajewski – which is based on her 1-day workshop of the same name – to ensure the important information it contains is available for people.
As restrictions begin to lift, we are optimistic that our attended days in Bristol in August and London in the Autumn will be able to go ahead – view all courses here.
You can also still enjoy 20% OFF many online courses – all offer life-long access, CPD certificates and course notes – and are taught by our expert tutors.
---
A patient's perspective
HG therapists might like to read a useful article by Stevie Lewis that featured in the BJGP (British Journal of General Practice): Guidance for psychological therapists: information for GPs advising patients on antidepressant withdrawal offers us a patient's perspective on the process of anti-depressant withdrawal, and useful advice on how best to work with clients who take psychiatric medication, as well as outlining the Defeat Depression Campaign progress in changing public opinion.
---
One last thought
​​​​​​​"Kind words can be short and easy to speak, but their echoes are truly endless"
Egyptian temple writing c.4000BC
---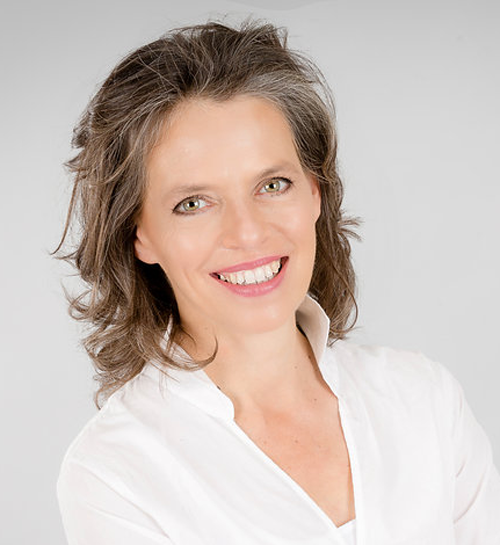 We hope you've enjoyed this update – do get in contact if you have any news or interesting case studies.
With best wishes,
Julia Welstead, Editor
Human Givens News
Explore our articles and interviews
Latest News:
The Human Givens Institute (HGI) was one of the six organisations, along with BACP, UKCP and NCS, involved in developing the SCoPEd framework,
As you may be aware, after 26 years as editor of the Human Givens Journal, Denise Winn will be stepping down at the end of 2023. Despite advertising for a successor last year, we have been unable to find any one person who could fulfil the role.
Date posted: 13/04/2023