HG Newsletter - November 2018
In this issue:
There's nowt so sure as death and taxes, says the well known idiom, and yet we still, to a great extent, shirk the subjects of dying, death, bereavement and grief, perhaps not wishing to dwell on the reality of our mortality. Yet for those suffering the grief of bereavement, looking at the situation through the HG lens can offer effective help. So let's talk about it...
---
An HG lens on bereavement
Death. It is an inevitable consequence of life: it happens to all of us. And yet, in this age of general openness about most of our other bodily functions, death remains a subject that we find difficult to contemplate, accept or openly discuss.
To my mind there are four facets to the subject: dying, death, bereavement and grief, and two perspectives: that of the dying person and that of those they leave behind, living with the loss. This article focuses on bereavement and grief...  [read article]
---
New 2019 'Ask The Expert' Podcast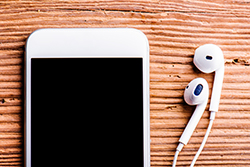 I'm delighted to announce that HG College have asked me to host a monthly 'ask the expert' podcast, launching in 2019, in which I will interview an expert guest on a specific aspect of mental health and emotional wellbeing.
A fantastic lineup of professionals have agreed to take part in our podcast series, offering a wide ranging wealth of experience - the first being Lee Pycroft, an HGI Graduate Member and a very highly regarded make up artist. She and I will be discussing the importance of self care, self esteem and emotional wellbeing.
​​​​​​​
​​​​​​​We would like to give you the opportunity to ask questions about each topic as ​​​​​​​we cover them. So if you would like to ask Lee Pycroft a question please submit ​​​​​​​your questions.
If you would like to take part in the 'ask the expert' podcast, or have any suggestions as to other topics we might cover, please email Gemma Chapman, HG Marketing Manager, at: [email protected]
---
Important changes to the HG Diploma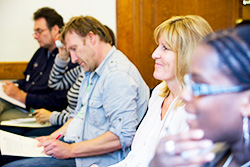 HG College has spent some time recently looking at the structure of the Human Givens Diploma course with the aim of making it easier for new students to follow and ensuring that students have the key information and skills they need to ensure best practice.
As a result, from January 2019 Part 1 will consist of 16 mandatory courses, which will include two new courses: a 1-day workshop Improving Relationships: at work, at home and in the community and a new online course 'Ethics for the caring professions', which will be launched in the New Year. The existing workshop How to control chronic anxiety makes up the third new mandatory Part 1 course.
If you've already started working through Part 1, don't worry. Although there will no longer be the 'free-choice' subjects option, the College is operating a transition period.  If you'd like to chat about your planned Part 1 courses, please call their friendly team on (0)1323 811690, they'll be happy to help.​​​​​​​
---
HGI Board Members Needed
We recently welcomed 2 new Members to the HGI Board, but are still looking for more, particularly Lay Members. Could you or someone you know become involved in helping to run and promote the HGI and its therapists?  We're looking for people enthusiastic about the human givens approach who might like to help by bringing their knowledge and skills to the Board...  Find out more >
---
New Course: Improving Relationships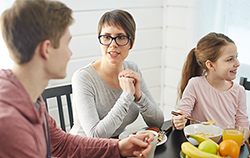 HG tutor Sue Saunders is to teach the brand new Part 1 diploma-linked workshop: Improving Relationships: at work, at home and in the community which looks at all aspects and types of relationships, what can go wrong, how they impact on other areas of our lives and how best to help.
​​​​​​​There are still a few spaces available for this new course which runs on Wednesday 30th January in London – click here for full details >
---
One last thought...
"Give sorrow words; the grief that does not speak knits up ​​​​​​​the o-er wrought heart and bids it break."
William Shakespeare
---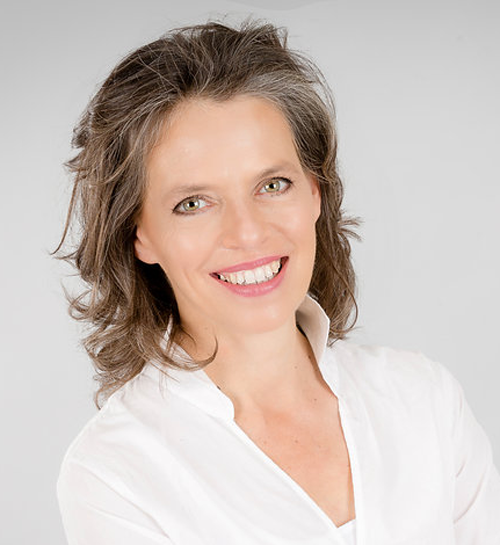 We hope you've enjoyed this latest edition of HG News – do get in contact if you have any news or an interesting case study you think our readers would like to hear about.
With best wishes,
Julia Welstead, Editor
Human Givens News
Explore our articles and interviews
Latest News:
The Human Givens Institute (HGI) was one of the six organisations, along with BACP, UKCP and NCS, involved in developing the SCoPEd framework,
As you may be aware, after 26 years as editor of the Human Givens Journal, Denise Winn will be stepping down at the end of 2023. Despite advertising for a successor last year, we have been unable to find any one person who could fulfil the role.
Date posted: 13/04/2023