About our Professional Register
This online register is the official international register of fully-qualified human givens (HG) therapists.
The psychotherapists and counsellors listed on the HGI's official register are all Registered Members of the Institute who have successfully passed the Human Givens Diploma at practitioner level (HG.Dip.P.).
They are therefore trained in dealing effectively, and as quickly as possible, with all major forms of distress, including anxiety and anger disorders, depression, stress, phobias, addiction, post traumatic stress disorder (PTSD) and relationship problems.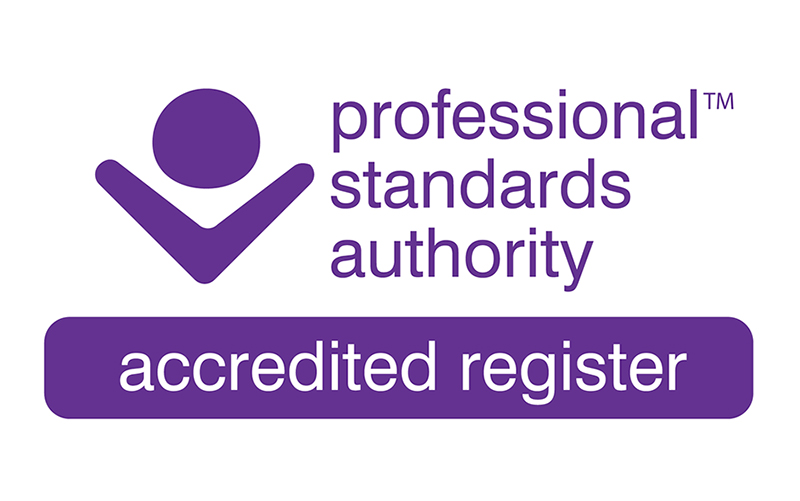 The register has been accredited in the UK by the Professional Standards Authority for Health and Social Care (PSA), which also accredits BACP, the National Counselling Society, UKCP, and others. There are many benefits for the public and employers of choosing a professional who belongs to an Accredited Register, read more.
This mark of quality assures the general public, service commissioners and employers that human givens practitioners belong to a register vetted and approved by an independent statutory body. (Read more)
> View the PSA's helpful leaflet – Let's Work Together
Complete Register
The complete register list shows all fully-qualified HG therapists and counsellors who are, or have been, in practice and/or Registered Members of the HGI during the last 2 years, with details of their current status.
You can view the complete register list, or search it to find a particular therapist or counsellor, here. 
Therapists in Private Practice
To find your nearest human givens therapist working in private practice, click here. You will then be able to view the therapists' individual profile pages.
Trainee therapists
The HGI requires that all trainee HG therapists and counsellors make their status clear and always use the designatory letters and description: "HG.Dip.P (Trainee)" after their name.
When human givens therapists are working towards full qualification (HG.Dip.P.), on successful completion of the HG Diploma, they become Graduate Members of the HGI. This means that they can practise as a Trainee Status therapist (or counsellor) under supervision, in accordance with the Institute's supervision policy, and are subject to the HGI's ethics code and complaints procedure. They are not, however, yet eligible to appear on the HGI's official register of fully-qualified HG practitioners.
Graduate Members in private practice must always make it clear that they are working towards their final Practitioner Qualification (which must be completed within two years of when they were awarded the HG Diploma) and always describe themselves as a Trainee HG therapist, practitioner or counsellor.
Please Note: some of our Registered Members also appear on additional psychotherapy or counselling registers.
NHS
The NHS has recently updated their employment information, and now seeks counsellors who are on a PSA Accredited Register, such as the HGI's.
NHS Choices states that "reputable therapists will be registered with a professional organisation that's been accredited by the Professional Standards Authority (PSA) – this means they have met the PSA's required professional standards to practice" and NHS Employers also emphasises on its page about regulation the importance and benefits of Accredited Registers, the list of which is managed and held by the PSA, view here.
Health Education England, on the NHS Health Careers website, also highlights the importance of Accredited Registers under 'Entry Requirements and Training'.
More information > HGI's Professional Register Policy