HG newsletter - February 2023
---
READER OFFER - save an extra £10
HGI Online Conference

This exciting online event hosted by the Human Givens Institute will change the way you understand and think about addiction – which affects more of us than we care to realise!
It brings together experts and experienced psychotherapists working with often complex cases where addiction is a factor, to share new insights, research findings, tips and case histories that show how people can be successfully helped to recover their lives. We will also be looking at how best to support those affected by someone else's addiction.
SPECIAL OFFER
If you haven't got your ticket yet – you can still benefit from the Early Bird price of £49 – a saving of £30!  Simply use the code SUMMIT10 at the checkout when you book your place.
The summit is taking place via Zoom on Saturday 11th March 2023 – if you can't make the whole day, don't worry – a recording will be available afterwards.  Those who attend live will have the opportunity to ask our speakers questions. The day is suitable for anyone affected by addiction, not just therapists and mental health practitioners – so please spread the word to anyone you think would find it interesting – It looks set to be another valuable day.
> For full details of the event's programme, visit: www.addiction-summit.com
---
HG sails the open seas!
Sue Cheshire retired as a practising HG therapist last year, but HG hasn't left her life, far from it! She's still using her HG knowledge and experience to make a difference, including helping young people and volunteers with their mental health via her involvement with sail training charities. She took time out recently to tell us about it:
"My husband has for many years been involved with the world of sail training, i.e. taking young people to sea in big boats to help with their education and development ... As a result of our long involvement with the sail training world, I was asked a couple of years ago to contribute some training on mental health for volunteers and staff of Ocean Youth Trust South, a local charity that operates a boat called 'Prolific' out of Southampton..."   Read more >
---
HGI adopts SCoPEd Framework
The Scope of Practice and Education (SCoPEd) framework is a ground-breaking shared standards framework for the UK, developed by six Professional Standards Authority accredited bodies, including the HGI and BACP. It was adopted by all 6 partners on 8th February.
SCoPEd will bring significant benefits for HG and HGI members. By being part of a nationally recognised framework of counselling and psychotherapy it will help to align PSA-accredited registers – such as ours and the BACP's – and bring clarity and credibility to the counselling and psychotherapy profession. A core competency that the HGI continues to champion is efficacy and outcomes for clients.
There is still much work to be done by all SCoPEd partners; the HGI and HG College are currently working on mapping out the routes for HG Therapists to transfer through the columns of the framework, these are not expected to be arduous.
The HGI is holding a Zoom session for any members who would like to learn more on Friday 3rd March, details were sent in the latest members' news bulletin.
---
Escaping the Either/Or Thinking Trap
A key part of HG therapy is helping people to see more of the bigger picture, to escape from the tunnel vision of emotionally driven black-and-white thinking, and regain flexibility of thought.
But this tendency to either/or thinking isn't just restricted to those who are highly emotionally aroused or struggling with mental health problems.  In his recent thought-provoking article, John Zada, considers what he sees as "a deeper cultural problem that is worsening by day: our growing penchant for simplistic, dualistic thinking that is black or white, right or wrong, and either/or. Humans are not especially adept at responding to situations flexibly and on a case-by-case basis. We seek simplistic templates, formulas and solutions that we can automatically repeat. Yet, there are far fewer one-size-fits-all approaches than we like to imagine.
"Circumstances alter cases," the writer Idries Shah once wrote.
The great English mathematician, Alfred North Whitehead, mirrored this when he wrote that it's not so much a question of whether something is 'true' or 'false', but rather, "In what circumstances is this formula true, and in what circumstances is it false?"    Read the full article >​
---
NEW - Mind-Body Connection dates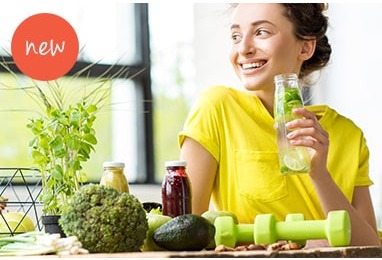 We're delighted that Dr Andrew Morrice has been able to take time out of his very busy schedule to run his new Mind-Body Connection courses in Bristol this September – these two days give you important insights and a deeper knowledge of the interplay between our mental and physical health, the affects of sleep, food, inflammation and much more...
Each day can be attended alone, or you can SAVE 15% when you book both together.  Find out more via the links below:
---
The Shapes of Love
Learning to balance, express and connect at any age!
Katherine Vilnrotter is an HG therapist based in the USA who has spoken widely about the life-changing benefits to her of HG therapy. Subsequently training as an HG therapist herself, she now helps others and has written this new book to "help share perspectives, to help people, especially children, learn how to understand their own needs and get them met in healthy and constructive ways." And "to help them make connections with themselves, with other people, with their lives in general..."  View book >
---
Food for thought
"The left [brain] hemisphere needs certainty and needs to be right. The right hemisphere makes it possible to hold several ambiguous possibilities in suspension together without premature closure on one outcome"
Iain McGilchrist
The Master and His Emissary: The Divided Brain and the Making of the Western World
---

We hope you've enjoyed this latest news round-up. Do get in contact if you have any interesting news, advice or case studies you think other readers might like to know about – we love hearing from you!
Jane Tyrrell
Editor, Human Givens News
Explore our articles and interviews
Latest News:
The Human Givens Institute (HGI) was one of the six organisations, along with BACP, UKCP and NCS, involved in developing the SCoPEd framework,
As you may be aware, after 26 years as editor of the Human Givens Journal, Denise Winn will be stepping down at the end of 2023. Despite advertising for a successor last year, we have been unable to find any one person who could fulfil the role.
Date posted: 13/04/2023