HG Newsletter - May 2019
In this issue:
Our success as a species is due to our adaptability, intelligence, imagination, curiosity and ingenuity in the face of uncertainty, change and challenges. The core of that strength lies in our ability to work together, not alone – often as individuals we need a little help in overcoming the stresses of life: by sharing information and experiences with others, or having a chat with a therapist. And as our rapidly changing world becomes more stressful, the need to talk and to support each other is all the more vital.
To this end, the HG approach is being sought, used and shared in a wider range of applications than ever! Read on...
---
Dublin HGC spreads its wings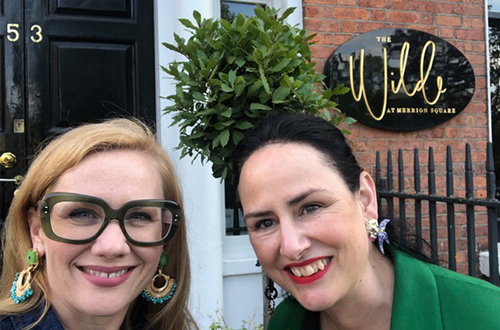 After 7 years of practice in Dun Laoghaire, the Dublin Human Givens Centre is moving into the centre of the city, and offering its services to a wider community.
"We are delighted to be moving to our lovely new therapy rooms, in the Iconic Offices on the beautiful Merrion Square, which is steeped in history. Oscar Wilde is believed to have once lived here and there is a statue dedicated to his memory, along with a playground called 'The Secret Garden'.
"Our expansion means we can provide Human Givens therapy to a wider population in Dublin and surrounding counties – and we've also got a new website launching soon so watch this space for more on the Dublin HGC expansion."
Merrion Square is easily accessible by public transport including bus and train, and there is ample paid parking outside and on nearby streets.
Cathriona Edwards, Patricia Gavin, Avril Bailey, Sue Saunders and Anne-Marie Curran are available for therapy sessions seven days a week, including early morning and late evening, by appointment.
Dublin Human Givens Centre can be found at: Suite 305, The Wilde, 53 Merrion Square, Dublin 2 and contacted by phone on 01 2894097 or via their website: www.dublinhumangivens.ie
---
PTSDR 10th anniversary Conference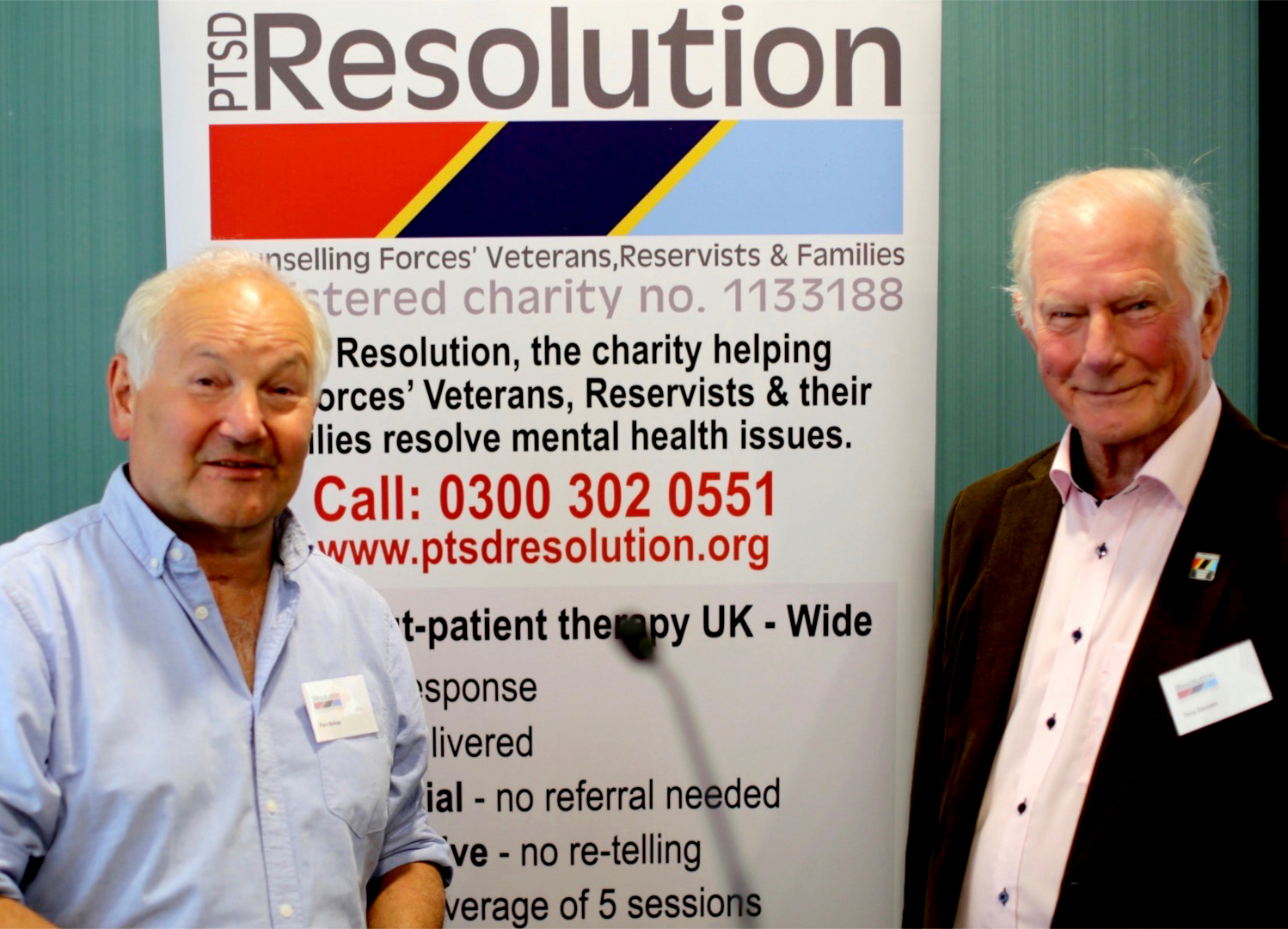 PTSD Resolution, the charity set up to help UK armed forces veterans by offering free human givens therapy, held their 10th anniversary conference last weekend. It proved to be their best ever, with excellent talks and some exciting announcements.
One such is that PTSDR intends setting up post treatment support networks in areas most populated by veterans and where therapist support is most available. Two areas have been selected as pilots – The South West of England, and Scotland. The South West scheme will be run by Lorne Mitchell (Trustee), supported by Ros Townsend (Trustee), and the Scottish scheme will be run by Malcolm Hanson (Trustee). The purpose is to harness the energy and enthusiasm of veterans, families, therapists and friends, to develop local networks of social support for clients after their treatment, to raise awareness for referrals for timely interventions, and to raise funds for the delivery of the service nationally.
PTSDR uses the HGI's online therapist register to quickly match individuals with their nearest therapist, nationwide. Several veterans in the audience commented that this speed, and the rapid effectiveness of HG treatment, was a huge benefit to them, having often spent years struggling to cope whilst being passed from pillar to post, and feeling let down by the Armed Forces with whom they had served.
HG colleagues were well represented at the conference. Jenny Edwards gave an illuminating talk on 'complex' PTSD, Hannah Jackson led a moving presentation with 2 ex-service personnel, Mary Strugar talked about the importance of nutrition for mental health with 2 of her clients, Marion Brown provided a wealth of information about medication problems, Rob Parkinson presented a case study, John Halker announced a new HG based 'Stop Suicide' app – which 2 users have already told him has saved their lives – and Bill Andrews gave an update on the very impressive data bank of HG therapy efficacy evidence collected to date.
PTSD Resolution are now members of COBSEO (The Confederation of Service Charities) which puts them on a par with Combat Stress and other major service charities. For more about PTSDR have a look at their new Powerpoint presentation.
---
In a pickle?
My Pickle is an online site that aims to help us find the resources we need when our life is in a bit of a pickle for whatever reason. A not-for-profit, collaborative site which doesn't have distracting ads, track visitors or sell data, this is a place for folk to quickly and easily find support and advice suggested by others who have lived through similar experiences and want to share their stories.
My Pickle now shows a link to the HGI therapist register and also to our Ask the Expert podcast series and is inviting HG therapists and clients to add their stories to the My Pickle site, which will help others in similar predicaments.
---
Case histories
We'd like to hear how your HG training has benefited you and your clients, and will showcase your skills and business on the new HG website – which will be launching soon.
Many thanks to Sally Nilsson for getting the ball rolling with her account of "My First Year as a Human Givens Therapist" in which she details how she advertised her new business, how many clients she saw and what that's meant in terms of income, concluding that: 
"I love my new career, love how the human givens approach helps people, and look forward to practicing long into the future."
Help us help you – by promoting the effectiveness of HG
We would love to have more case histories from our HG therapists and any clients who feel happy to share their story, for our new website which goes live in a few weeks.
Every story helps to raise the profile of HG, the benefits of the HG training and the great results that HG therapists are achieving.
Please send your case histories to: [email protected]
---
Eco-anxiety: active solutions
Constant news and media coverage on climate change is increasing public anxiety about the state of our planet. Although environmental changes and mental health may not immediately seem connected, they very much are.
The first principle of any life form is that sustenance has to be procured from its surroundings, be that sunshine for grass, grass for zebras, or zebras for lions. Without ongoing nutrition and the right conditions (clean air and water, correct temperature etc) living things will fail to thrive and will die. This fact lies at the heart of the human givens approach whereby our essential human needs (requirements from our surroundings) can be met using our innate resources (our inbuilt attributes with which we can connect with our environment to gain those needs).
In short, without our surroundings providing us with everything we need in order to survive, we will die. It's as simple as that.
IIs it any wonder then, that we become anxious when our environment is not ideal, is changing in uncertain ways, or when we are made aware of potentially significantly harmful changes to our environment in the future? Read article >
---
One last thought
​​​​​​​"Imagine what we could all do together, if we really wanted to"
Greta Thunberg, Swedish climate activist
---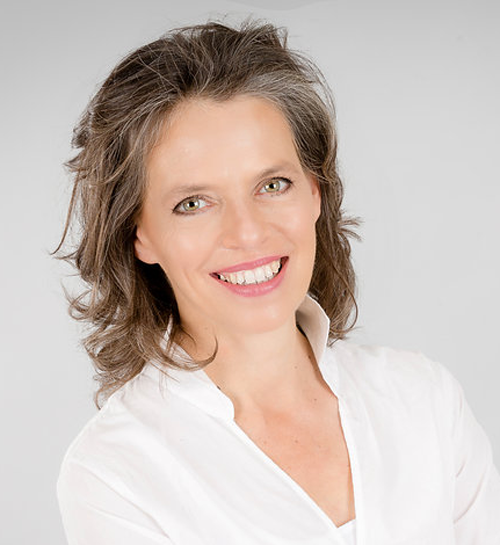 We hope you've enjoyed this update – do get in contact if you have any news or interesting case studies.
With best wishes,
Julia Welstead, Editor
Human Givens News
Explore our articles and interviews
Latest News:
The Human Givens Institute (HGI) was one of the six organisations, along with BACP, UKCP and NCS, involved in developing the SCoPEd framework,
As you may be aware, after 26 years as editor of the Human Givens Journal, Denise Winn will be stepping down at the end of 2023. Despite advertising for a successor last year, we have been unable to find any one person who could fulfil the role.
Date posted: 13/04/2023