HG newsletter - October 2021
In this issue:
---
Suffolk Mind short-listed for prestigious award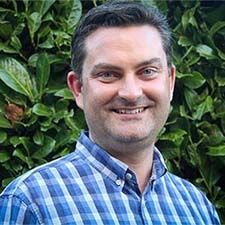 "Our goal is to make Suffolk the best place in the world for talking about and taking care of mental health – the human givens approach is central to our strategy to achieve that," says Jon Neal, CEO at Suffolk Mind.  "It's an essential framework for achieving good mental health, which is why we've been using it for over 10 years."
We recently caught up with Jon, to learn more about how they implement the HG approach throughout their county to help individuals, communities and organisations thrive – you can read the full article here – and are delighted to learn that in recognition of their considerable efforts and achievements they have just been shortlisted for a coveted Investors in People Award 2021. We wish them every success when the winners are announced in November. Suffolk Mind makes good use too of HG's Emotional Needs Audit – adapting it to monitor how well key physical needs are also being met, the ENA has helped them gain key insights which they have used to tailor their interventions for maximum beneficial effect (see article below).
Click here to read more about how HG has been instrumental in their success and to learn about their many initiatives – such as the recently launched 'Sammy the Sea Squirt' books – with schools, businesses, NHS trusts, local authorities and individuals.
---
Rediscovering a future
We were delighted when HG therapist Beth Hamilton contacted us recently to share a moving letter she'd received from a client who'd been referred to her through PTSD Resolution, along with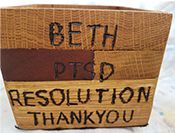 a  wonderful hand-made thank you gift that was a beautiful multi-layered metaphor for how he'd been helped by them.
Nemo had been struggling with his mental health for over 20 years, but now finally has a way forward – you can read his moving story and letter here.
---
Autumn reading – two brand new books
As many of you will know, John Bell has extensive experience working as a diplomat and mediator in the Middle East.  He has long viewed the human givens framework as the missing piece in the equation when attempting to manage international relations (he tutors our online course, How to overcome fear and political chaos).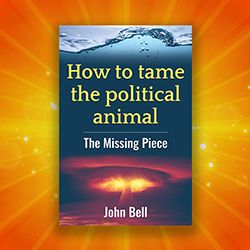 We're delighted to announce that John's new book has just been published and is now available to order.  How to Tame the Political Animal – the Missing Piece provides a fascinating combination of autobiographical reflections and a deep exploration into what really lies behind political actions and behaviour.  John puts forward the concept of a sounder foundation for politics – one which would help us leave the labyrinth of self-interest behind.  You can order your copy here.
At our Lifting Depression Summit back in February, MarionBrown is a retired HG therapist who campaigns tirelessly to raise awareness of the negative effects of antidepressants and the difficulties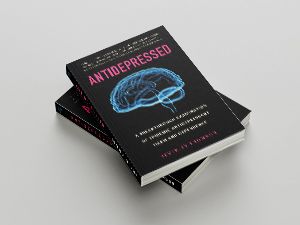 people can have in withdrawing, told us she was eagerly awaiting the publication of a new book by Beverley Thomson.
Now out, Antidepressed – a Breakthrough Examination of Epidemic Antidepressant Harm and Dependence is an important book which "breaks down the growing issue of antidepressant use, harm and dependence – how we got to this point, what's happening worldwide every single day, and most importantly, where we go from here," is now available and a highly recommended read for anyone working in mental health.  You can find it here. 
---
Important new suicide prevention resources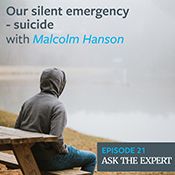 As many of you will know, 10th September was World Suicide Prevention Day.  We care passionately about reducing suffering and the risk of suicide by raising awareness of what causes mental health problems and the best ways to overcome them.  Each year, we readily join forces with the many other worldwide organisations and communities to share essential information and promote ways we can work together to create a world where fewer people die by suicide.
You can find important new suicide prevention resources, including a brand NEW podcast recording, Our silent emergency – suicide, with Malcolm Hanson, on our resources page here. Please do share them with anyone you feel would find them useful.
---
New venue – HG training in Leeds
We have been wanting for a long time to bring our attended workshops further north – to help more people to gain clear, effective therapeutic knowledge and make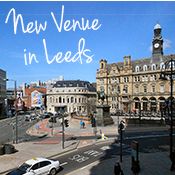 travelling to our courses easier for many of you.  We're delighted to announce that from Spring next year, we will be hosting a range of one and two day courses at our new venue in Leeds.
The venue is centrally located, with excellent facilities, including on-site parking, free WiFi and delicious lunches and refreshments.  Please click here to find out more – we hope to welcome you, or someone you know, to the new venue soon.
---
ENA survey reveals the impact of the pandemic
Suffolk Mind's ongoing ENA survey gave them fascinating insights into the different ways people were being impacted by the pandemic – and highlighted where they could best help.
The detailed findings showed not only which needs were being most affected through each twist and turn of the pandemic – but also which groups in the community were experiencing the greatest changes.  You can find out more – and discover how Suffolk Mind were able to use this vital information – here.
---
Join us this Autumn - extra date added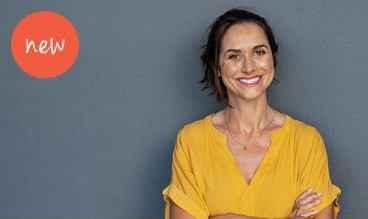 Helping people to overcome their emotional difficulties is a highly rewarding and fulfilling job, but it can also take its toll if we're not careful.  Our new live online one-day workshop, How to avoid burnout – self-care for helping professionals – with Emily Gajewski, proved very popular and spaces quickly sold out so we've added an extra date – Tuesday 23rd November – click here to find out more – places are limited to allow for lots of time for discussion, so we anticipate this date filling quickly too.
We also have more live online workshops this Autumn on a range of topics including Couples Therapy, How to help children thrive, The Mind-Body Connection, How to work effectively with troubled teenagers, How to create healing stories for children and Effective Pain Management – you can view all live online courses here and don't forget our other online courses are currently at 20% OFF!
---
Last fast-track weeks
Join us in Leamington Spa for the HG Diploma Part 1
This autumn sees the last time HG College will be running its two intensive weeks of Diploma Part 1 workshops in Leamington Spa – so do make the most of this opportunity to attend several or even all of these Diploma-linked workshops within 3 weeks.  You can book your place online or call us on 01323 811690.
*Delegates booking 5 or more courses can save 10% off the full price.
---
Food for thought
" A better grasp of human nature can be the source of stability, contentment and great meaning and achievement in our lives – if we bother to understand and master it. "
John Bell
---

I hope you've enjoyed this latest news round-up.
We love to hear from you, so do get in contact  if you have any news, helpful advice or interesting case studies you think other readers might like to know about!
Jane Tyrrell
Human Givens News
Explore our articles and interviews
Latest News:
The Human Givens Institute (HGI) was one of the six organisations, along with BACP, UKCP and NCS, involved in developing the SCoPEd framework,
As you may be aware, after 26 years as editor of the Human Givens Journal, Denise Winn will be stepping down at the end of 2023. Despite advertising for a successor last year, we have been unable to find any one person who could fulfil the role.
Date posted: 13/04/2023