HG newsletter - June 2023
---
Psychology Today promoting new evidence into HG's effectiveness

The evidence for HG therapy, as demonstrated by Project-100, which fits NICE's stringent new requirements for real-world evidence, is being actively promoted by Psychology Today on its website as a must-read topic under Therapy and Post Traumatic Stress Disorder.  In her article, How we know that human givens therapy works,  Denise Winn looks at the problems around gathering evidence into the effectiveness of therapy, the impressive findings from PTSD Resolution's research project, and more – read article >
---
Depression? There is hope
New free online course for GPs

Despite being an extremely common presentation, or factor, in primary care consultations, depression receives disproportionately little attention in doctors' pre- and post-graduate training.  To help plug this gap and give doctors the information and skills they need, the Human Givens Foundation has worked with Dr Andrew Morrice and other GPs trained in the HG approach to develop a new free online course aimed specifically at working with depression in a GP practice.
The course introduces doctors to the human givens model, and gives them an up-to-date model of depression which covers all aspects of the condition, and a practical toolkit, put together by HG-trained GPs, which they can draw on in patient consultations.
Please tell any doctors or medics you know about this course – it could help thousands of people, including the doctors themselves.  Find out more >
Join Dr Andrew Morrice in person
For his new in-depth Mind-Body Connection workshops in Bristol – SAVE 15% when you book both.  Perfect CPD.  Find out more here >
---
Latest HG Podcast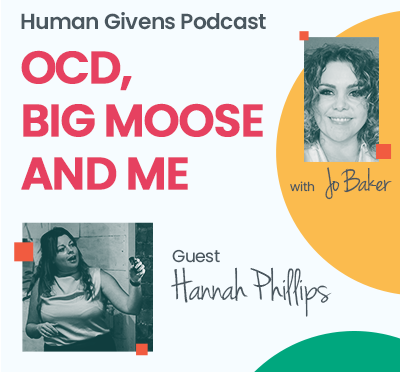 The Human Givens Podcast series is a wonderful resource for anyone interested in mental health and wellbeing, and how the human givens approach is being used in a wide variety of situations.
On the latest episode Hannah Phillips talks about her long battle with mental health illnesses, including OCD, and how human givens therapy, provided through the charity bigmoose, helped turn things around for her. Listen here >
---
2024 training dates announced
New CPD courses
HG College has added new dates to its website for 2024 – including Part 2 and Part 3 Diploma dates, and attended courses in London, Bristol and Leeds – with some special offers on upcoming workshops too!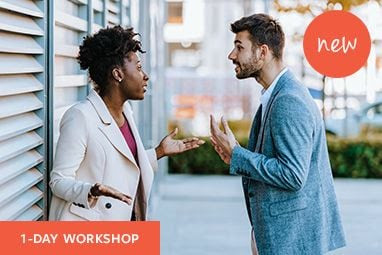 The College has developed several new courses, including Dealing with Conflict, which is recommended by Educational Director Gareth Hughes to all therapists as an important part of their ongoing career development – so much so, that from summer 2024 the course will become part of the HG Diploma.  Because of its subject matter, the workshop has wide applications outside therapy too...​
---
NEW Issue - fresh off the press

The latest issue of the Human Givens Journal is yet again full of fascinating and inspiring articles – such as Denise Winn's look at whether autism and schizophrenia have more in common than usually thought – case histories, research findings, book reviews and two moving First Person accounts from HG therapists themselves.  View contents >
If you already subscribe – your issue is on its way to you, if not you can order your copy here – it's available in printed or digital format.
---
Food for thought
"The fact that an opinion is widely held is no evidence whatever that it is not utterly absurd"
Bertrand Russell
Mathematician and Philosopher
---

We hope you've enjoyed this latest news round-up. Do get in contact if you have any interesting news, advice or case studies you think other readers might like to know about – we love hearing from you!
Jane Tyrrell
Editor, Human Givens News
Explore our articles and interviews
Latest News:
The Human Givens Institute (HGI) was one of the six organisations, along with BACP, UKCP and NCS, involved in developing the SCoPEd framework,
As you may be aware, after 26 years as editor of the Human Givens Journal, Denise Winn will be stepping down at the end of 2023. Despite advertising for a successor last year, we have been unable to find any one person who could fulfil the role.
Date posted: 13/04/2023