HG newsletter - March 2022
In this issue:
---
Ask The Expert Podcast
Bulimia and binge eating with Russell McKenzie
HG therapist Russell McKenzie has been working in a thriving private practice for the last five years. He is committed to helping people take back control of their lives by removing barriers and giving them the tools to be able to manage their mental health better.  Throughout his therapeutic career, Russell has helped many suffering with eating disorders, more specifically bulimia and binge eating – we were delighted when he agreed to share some of what he's learnt on our latest podcast – listen here > 
---
Regrets Are Mostly Imagined
We don't know how things would have turned out
After Nazanin Zaghari-Ratcliffe's glorious release from captivity in Iran, an Observer journalist reflected on an interview she had held with Nazanin's husband Richard, 18 months into Nazanin's imprisonment.
Despite the news he had just received that his wife might face an added 16 years in prison, he said, when asked how he was coping, "I really don't dwell on what I've lost. I find it easier to think about the things we will do when they are back. I hold on to that."  Continue reading >
---
NEW online training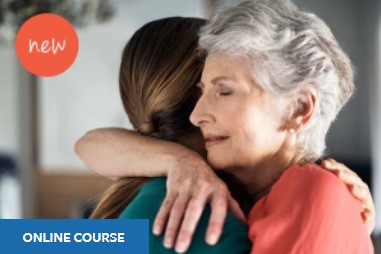 Grief and Bereavement Online Course
Understanding loss and the best ways to help
This sensitive course gives you greater insight into our natural grieving process, what can go wrong, the myths about grief, the impact of sudden death, what the science of grieving tells us, how you can support those going through it... and much more >
PLUS...
How to help young people who self harm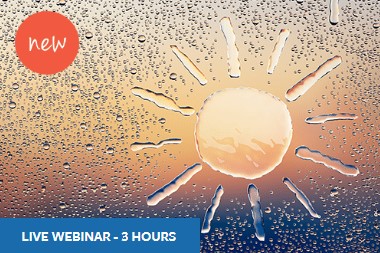 A 3-hour live webinar for parents, carers and welfare professionals
Join self-harm expert Emily Gajewski live online to discover how you can best help a young person who self-harms – gain the insights you need to approach this distressing subject respectfully and safely, a better understanding of what self-harm is, why young people self-harm, and more... View webinar >

Trauma: Patterns from the past
One-off live online training day
Understanding the causes, symptoms and best ways to treat PTSD.
Join our expert tutor live online for this unique workshop on trauma – effective treatment and recovery is possible...  View the course >
Anti-depressants: What we all need to know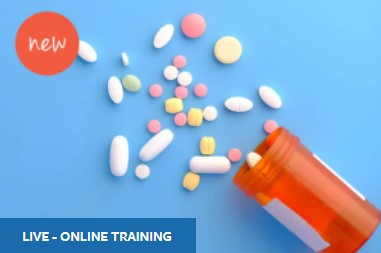 A special one-off live online day
Taking or considering taking antidepressants? Or perhaps you know someone who is? This unique live-online event with Beverley Thomson, a well-known expert speaker, researcher and writer on the subject,addresses all your questions and concerns.  View the course >
View all live online training >
---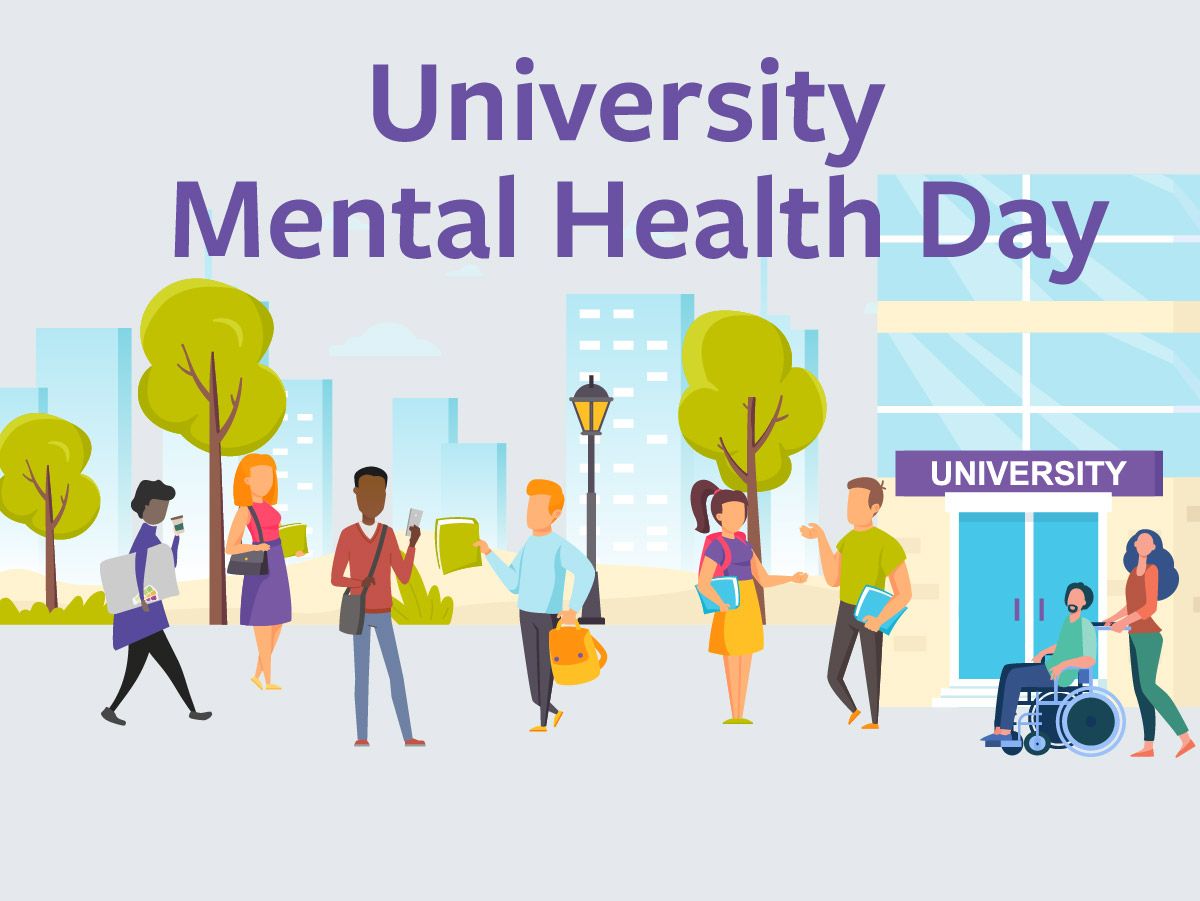 Make student mental health a priority
There are over 2.3 million students studying in UK universities and sadly many will suffer some sort of emotional distress during their educational journey. Stress and anxiety massively inhibit academic learning and performance so it's imperative that adolescents have clear information about what we all need to stay mentally well, and the skills they need to cope with the many pressures they're under today. This is where human givens can help > 
---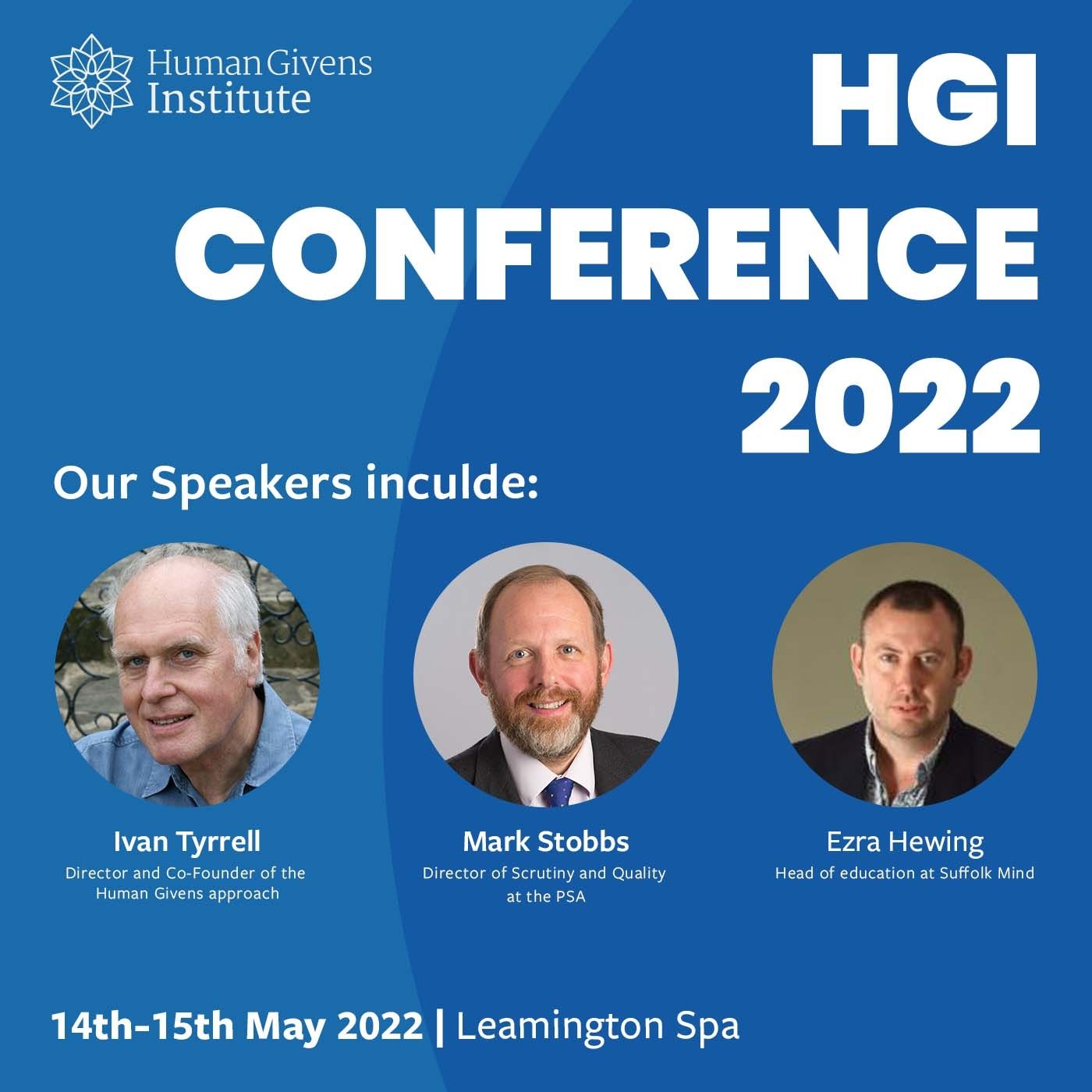 Network with your peers at the HGI Conference
Early bird discount – ends 31st March!
We'd love to see you at our next conference on 14th and 15th May 2022 at Woodland Grange, Leamington Spa, Warwickshire, UK. It's a great opportunity to network with your peers, hear new insights and HG developments, get tips for your practice, enjoy thought-provoking discussions and much more...
SAVE £26 on the full conference package – when you book before 31st March 2022. To book your place call our friendly team on: +44 (0)1323 811690 
---
Keep your eyes and ears open..
We have some great Easter offers coming your way – on both our online mental health courses* and our thought-provoking publishing products. Make sure you sign up to hear about our offers and follow us on social media too...
*excludes live online training
---
Food for thought
"Hope is being able to see that there is light despite all the darkness"
Desmond Tuto
---

I hope you've enjoyed this latest news round-up.
We love to hear from you, so do get in contact  if you have any news, helpful advice or interesting case studies you think other readers might like to know about!
Jane Tyrrell
Human Givens News
Explore our articles and interviews
Latest News:
The Human Givens Institute (HGI) was one of the six organisations, along with BACP, UKCP and NCS, involved in developing the SCoPEd framework,
As you may be aware, after 26 years as editor of the Human Givens Journal, Denise Winn will be stepping down at the end of 2023. Despite advertising for a successor last year, we have been unable to find any one person who could fulfil the role.
Date posted: 13/04/2023