HG Newsletter - July 2018
In this issue:
While you may be taking a well-deserved break from work to enjoy a bit of sun, sport and time with family, now is also a good time to take stock, reflect, re-evaluate and look to the future. Whether you run your own HG therapy business, are in training, or simply use the HG approach to help within your field of work, please read on for news, information and offers to help you along your way...
---
Promote your business on our new website
We're currently working on a new, improved website to help increase awareness of the human givens approach, HG therapy, courses, publications and more... One of the best ways to do this is to show how effective and helpful HG can be through wide-ranging examples of people using it in their work and lives, to benefit themselves and their clients.

So we'd love to feature your business, whatever it is, large or small, if its been helped or inspired by the human givens approach. We will be creating a specific page on the new website so if you'd like your business or human givens centre to be featured, please send the following information to [email protected]
Your name / Business Name / Address / Website / Contact details (telephone/email) / Business logo  plus: a short description about your business, the services or products you provide and how you use the human givens approach in what you do
Your fantastic work using the human givens approach is part of our mutual success – thank you. Gemma.
---
Mental health experts accuse Royal College of Psychiatry of 'unprofessional' conduct
For many years now, human givens has highlighted the inherent dangers of using drugs to treat mental health problems, and the many benefits of helping people instead – whenever possible – through a bio-psycho-social approach as encapsulated in HG. We actively support, therefore, the group of 30 mental health experts currently drawing attention to the tremendous suffering caused by addiction to and withdrawal from anti-depressants.

Following the Royal College of Psychiatrists' refusal to retract a public statement minimising the withdrawal effects of antidepressant drugs, and their suppression of research evidence that contradicts their statement, this group has written to the UK's new Secretary of State for Health and Social Care to inform him that "the Royal College of Psychiatrists is currently operating outside the ethical, professional and scientific standards expected of a body representing medical professionals".
---
New HG Diploma Part 3 option
The Human Givens Diploma course has always been structured in three parts, with Part 3 being the stage for gaining therapeutic experience and submitting therapy session videos for examination.  Passing this Practitioner Level Qualification enables students to apply to be on the HGI's Professional Register, which is independently accredited in the UK by the Professional Standards Authority (PSA).

In response to feedback from students, Human Givens College has recently launched a new Part 3 option in the form of a new week-long course. This give students the opportunity to be taught by the diploma tutors for a third week,with additional supervised skills practice and ongoing evaluation throughout the week.
If you're thinking of becoming a human givens therapist, this could be the route for you. The first of these Part 3 Weeks  is being held in Bristol from Mon 27th – Fri 31st August 2018. 
If you would like to attend, please call Mark Thomas on 01323 811690 or email him at [email protected]
Please note: The original Part 3 option is still available to those students who would prefer to qualify via that route. To cover increasing costs, the fee for this option will increase, for the first time in a decade, on 1st September 2018 (view fees).
---
Summer offer ending soon!

Wherever you find yourself this summer, why not gain inspiration and learn something new with a Human Givens Online Course or Webinar – you can currently SAVE 20% on all online courses, including those that are linked to the HG Diploma – but hurry this offer expires on 24th July!  Start here >
Even better therapy  –  Ivan Tyrrell's excellent webinar 'How to become an even better therapist – in just 90 minutes' was so well received when it first aired it's been re-released as part of the HG Online Courses webinar series. Until 24th July you can take advantage of our 20% summer offer and access this information-packed 90 minute talk for just £12.
---
Case Study: when good enough just isn't enough...
As a practising HG therapist I have worked with people from all walks of life, all age groups and many different cultures. With any new client there is almost always a time when one has to sit comfortably with uncertainty as to what the problem is and how to help solve it. Indeed I would go so far as to say that if one is not going through a phase of uncertainty and its accompanying openness of mind and ears, then one has possibly fallen into one or all of the traps of complacency, of jumping to conclusions, of relying on pre-conceived assumptions and of applying one's own culture, conditioning and expectations to the situation.
A few years ago Mary, a midlife professional, sought my help and, because it fitted with her working hours, I visited her in her own home...
---
Weekend University Mental Health talks
If you missed The Weekend University's Wellbeing day held in London in May, you can now get access to recordings of all 3 of the day's talks, including Ivan Tyrrell speaking on Improving Emotional Health using this link:  http://bit.ly/2M97TAx
> Bonus for HGI Members
HGI Members can view Ivan's talk for FREE in the HGI members' area in the video section of 'Useful resources', where you'll find a growing collection of informative films.
---
One last thought...
""Life is movement.
The more life there is, the more flexibility there is.
The more fluid you are, the more you are alive.""
Arnaud Desjardins
---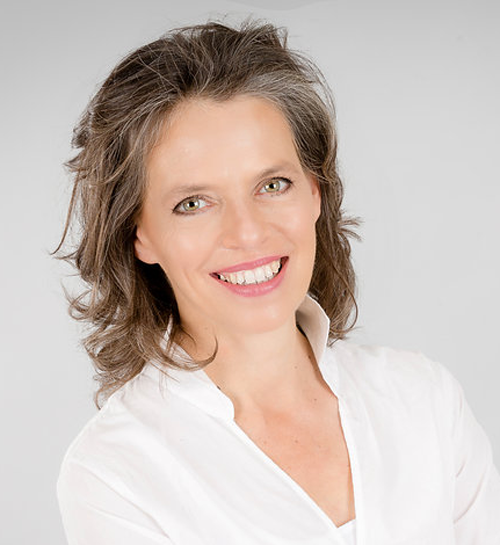 We hope you've enjoyed this latest edition of HG News – do get in contact if you have any news or an interesting case study you think our readers would like to hear about
With best wishes,
Julia Welstead, Editor
Human Givens News
Explore our articles and interviews
Latest News:
The Human Givens Institute (HGI) was one of the six organisations, along with BACP, UKCP and NCS, involved in developing the SCoPEd framework,
As you may be aware, after 26 years as editor of the Human Givens Journal, Denise Winn will be stepping down at the end of 2023. Despite advertising for a successor last year, we have been unable to find any one person who could fulfil the role.
Date posted: 13/04/2023