2018 Conference: 'Living with uncertainty'
SAVE THE DATE
Sat 12th – Sun 13th May 2018
Leamington Spa, Warwickshire, UK
---
Our next conference is taking place at the beautiful Woodland Grange in Leamington Spa, Warwickshire.
Its theme was suggested by our chairman Declan Lyons and it couldn't be more pertinent with the tumultuous state of affairs we see all around us and the ever-increasing numbers of people suffering from mental health problems.
The theme:  Living with uncertainty
Over millions of years brains evolved to reduce uncertainty. We learn in order to make us resilient and thus have a survival advantage. We study the past to try and read patterns of possibility in situations around us in the present. We observe, reflect and try to peer into the future in order to predict threats, or deduce how people might react to us, see round the next bend, so to speak.
In other words it is uncertainty that impelled us to develop and unfold our powers. That is the positive side of living with uncertainty.
From the point of view of mental health, accepting uncertainty and living well with it is essential but many are unable to do this, which is a contributing factor to anxiety disorders, depression and breakdowns.
In an ever more rapidly changing world, with 24-7 global news coverage, the unexpected event is always with us creating a miasma of low-level anxiety in the population ensuring a continued rise in mental illness. And modern media ramp it all up using fear to focus attention on the latest health scares, cyber-hacking, financial uncertainty, terrorism, and so on. Absurd levels of bureaucracy and media manipulation also constantly undermine our need for security and control interfering with our ability to discriminate between true and false, useful and harmful, honest and dishonest, safe and unsafe.
You are invited to join us in Royal Leamington Spa to consider these issues and draw inspiration from what promises to be another richly rewarding and enjoyable HGI event.
Conference Speakers
The speakers, who are drawn from a wide range of backgrounds, will explore the topic from multiple angles with a selection of broad-ranging talks and presentations. The final list is currently being decided upon and will be announced soon, they include: Sue Cook, the well-known journalist, writer, radio and TV broadcaster and David Goodhart.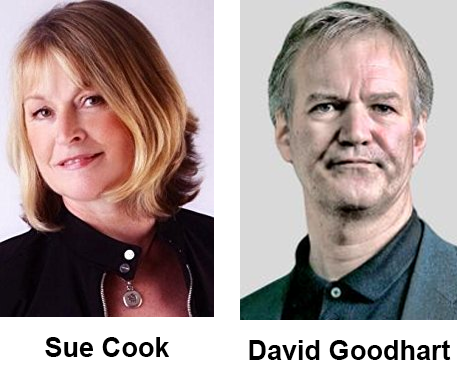 Sue is an Ambassador for the Prince's Trust and a patron of the Rainbow Trust, the Children's Liver Disease Foundation, and the British Wireless Fund for the Blind. She has an honours degree in psychology.
David is a prominent figure in public debate in the UK, founder and former editor of Prospect magazine and author of the best seller The Road to Somewhere, of which Jonathan Haidt said, "The best and most complete explanation I've seen for why things seem to be coming apart."
Just some of the topics to be covered over the weekend include: why PTSD keeps people hypervigilant; overcoming fear of failure; developing resilience in the face of personal trials; creating safe-uncertainty for vulnerable children; how the media keep us alarmed; birth and uncertainty; how HG practitioners can help with uncertainty and teach people to live well in the face of it; how GPs introduce the HG approach to colleagues; how uncertainty caused by government budget restrictions is being side-stepped by HG training.
Prices and full booking details will be announced very soon – places are limited – but you can register your interest in advance below.
---
Register your interest
Our bi-annual conferences are always inspiring and stimulating and a great networking opportunity. They are well attended by a range of interesting people from around the world, the majority of whom use the human givens approach directly in their work, but many others have benefited from it in their lives or are simply interested in how the rich psychological knowledge the approach encapsulates can be used to improve not only mental health and wellbeing, but any human endeavour.
If you would like to register your interest in attending, please complete the following form:
Just some of the feedback we've had from previous conferences:
"Such a good all round programme with a group of very diverse speakers. I feel proud to be part of such an inspiring, innovative and thoroughly good organisation."
T. Hamilton-Jones
"Superb quality of speakers ... the information was invaluable and networking priceless!"
S. Whitehouse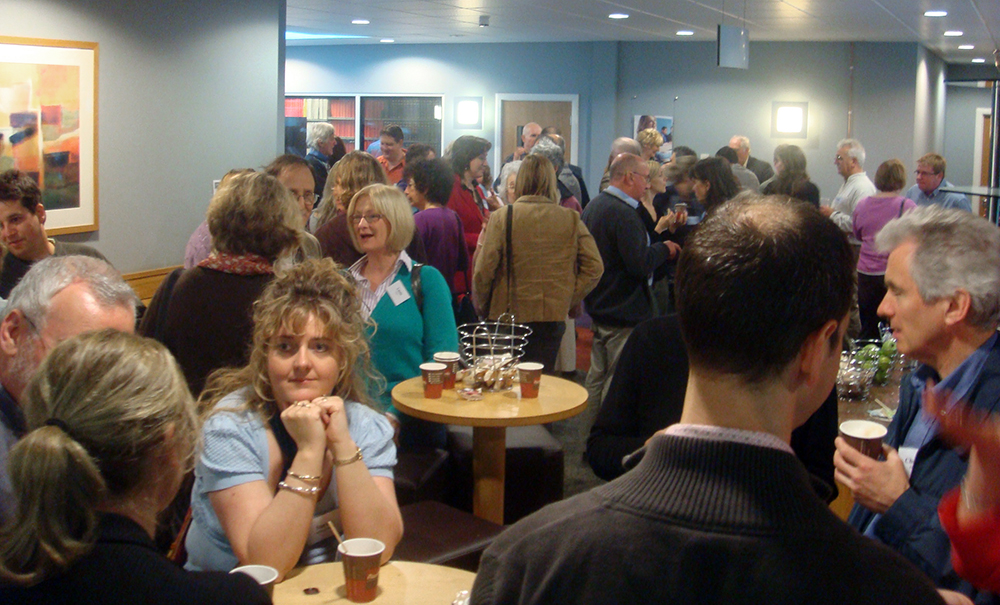 "In the 25 years I have been fascinated by the human mind, it's the first time I've been given an explanation of it that actually makes sense. I'm very excited by the new developments and ongoing research."
C. Smith
"... shows the way ahead for a saner organisation of human society.
It is truly inspiring but utterly practical – thank you."
J. Penton
"An excellent blend of theoretical, intellectual, political and practical ideas and a fantastic forum for sharing ideas."
R. Brook
"It felt good to be surrounded by sensible, clear-thinking people. And I had so many brilliant discussions over the weekend. Thank you!"
L. Potts
"Absorbing and inspiring from start to finish. Well done!"
M. Derricourt
"Excellent standard of speakers – diverse, relevant, thought-provoking, stimulating and wonderful to meet so many interesting attendees."
C. Drakard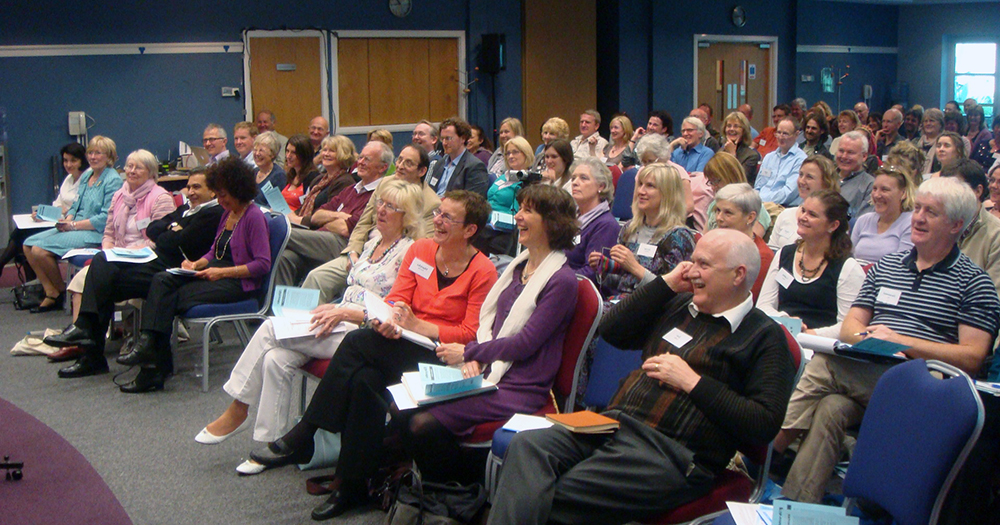 "Fantastic programme – refreshing, motivating and enthusing. It's wonderful to hear that such good work is being done."
J. Mortimer
"All together brilliant!"
J. Whiteside
"Truly inspiring as ever. Incredible to see how far and wide the HG ideas and approach have now spread – long may it continue!"
D. Le Feuvre
"A really good mix of presentations and inspiring presenters. Money well spent."
S. Vanska
"It's been a real joy ... I leave with many new ideas, a newly focused vigour and the sense that I have much to think about. Super weekend – thank you."
D. Lobbet
"Inspiring and necessary communal sustenance!"
M. Mchugh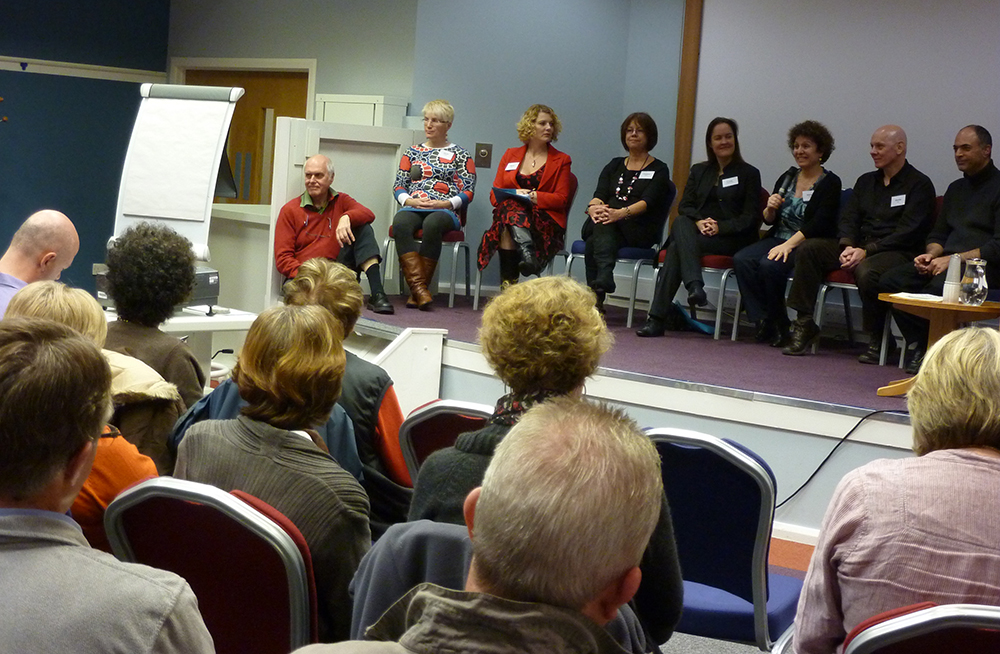 "Invigorating, timely and enlightening."
E. Young
"I enjoyed the conference from beginning to end and look forward to future events. I was on a high for days afterwards reflecting on all the information shared."
J. Black
"Really enjoyed this year's conference. It was thought provoking and provided new information for me to reflect on. The calibre of the speakers was high."
G. Layzell
"Thank you once again for such a wonderful two days – I always return home on a high!"
S. Cheshire
Explore our articles and interviews