HG Newsletter - March 2018
In this issue:
Spring is in the air here in the northern hemisphere and with longer daylight hours comes a natural energy of intent and a blossoming of ideas and plans. There's certainly plenty of news in the world of mental health, shared here along with some thought-provoking items and interviews which I hope you can take a bit of time out of your busy day to enjoy...
---
A wealth of information on the airwaves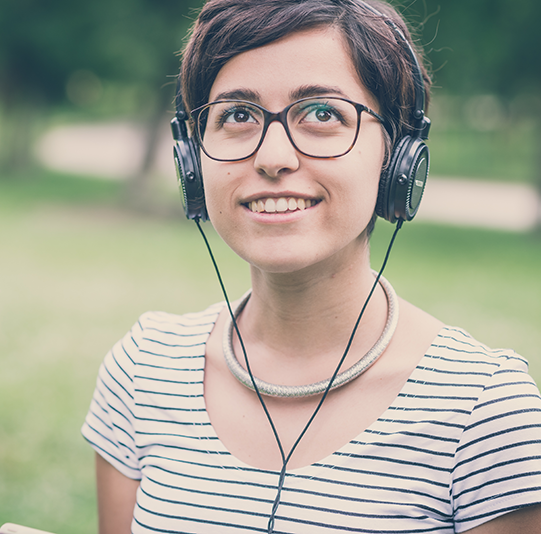 Dublin City Radio's Brian Greene hosts a weekly Mental Wealth programme where he interviews leading figures in the mental health arena, highlights news events and discusses the latest technology designed to keep us well.
 
His recent interview with HG practitioner and tutor Sue Saunders provided an enlightening chat and a good introduction to the HG approach. It's well worth listening to and sharing with others – you can hear the full interview here >
---
North Carolina HG Diploma Part 1 – 2018 dates confirmed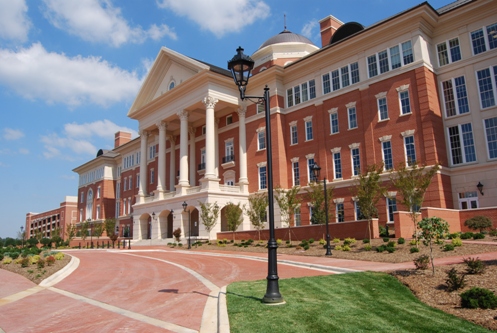 HG tutors Denise Winn and Sue Saunders are returning to the USA for two weeks this summer to deliver Part 1 of the HG Diploma for HG North Carolina. The training will be held at the University of North Carolina, Chapel Hill.
Week one runs from 18th to 22nd June and week two from 23rd to 27th July 2018 – you can read more about the training and book places here >
Interest in the human givens approach is increasing worldwide and the HG office often gets enquiries for HG therapists in the USA, so this is a fantastic opportunity for anyone in the USA, Canada or beyond to start training as a human givens practitioner.
 
You can book now via www.humangivensnc.com — or if you'd like to find out more or asks any questions about the training you can contact the organisers in America, John Shuford and Maggie Minsk, on 919-426-2924 or by email at i[email protected] – they'd love to hear from you!
---
Lower anxiety, unblock thinking and enhance learning
Sound good? Gareth Hughes explains all of this and much more in his hugely informative and applicable webinar – a newly released addition to our collection of HG online courses.
It's well established that heightened anxiety narrows our focus, disables our thinking processes and therefore reduces our ability to learn. As all of this can happen at times when we most need to be open to learning – as students at school or university, or when learning new aspects of our job for instance – it's crucial to be able to calm down and think more clearly.
As an HG psychotherapist working in the Counselling Service at the University of Derby, Gareth offers his wealth of knowledge and insight in a clear, accessible and energetic delivery. Click here >
 
– Gareth will also be in LONDON on 2nd May to present his popular 1-day course Anxiety and Learning – read more here >
---
Get your butterflies flying in formation
Have you ever felt overwhelmed by your own emotions? Do you consider yourself to be good at deciphering emotion in others from facial cues? Has it occured to you that the physical manifestation of one emotion can be strikingly similar to that of another? Perhaps hunger and fear, or remorse and stoicism?
Canadian professor of psychology Lisa Feldman Barrett has studied emotion for many years and has news for us in her TED talk 'You aren't at the mercy of your emotions, your brain creates them' with scientific research findings that concur with the HG therapeutic approach to helping people reframe perceptions, create new pattern matches and react to situations in a healthier way.
---
NSPCC accolade for Chris Dyas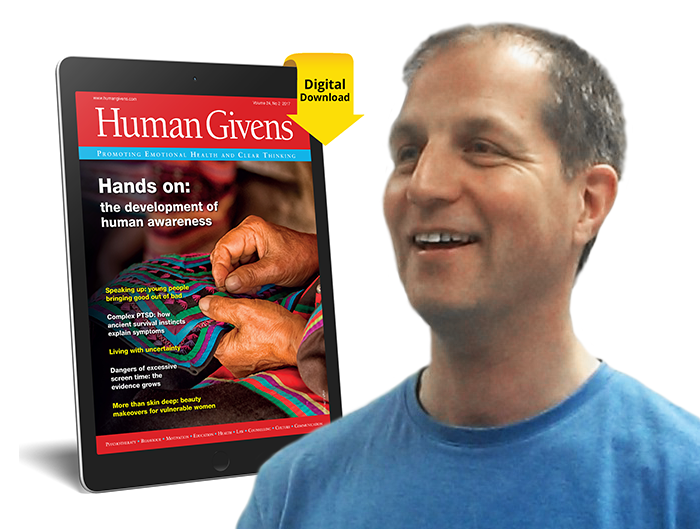 HG practitioner Chris Dyas has been awarded the 'Makes me proud to be associated with the NSPCC writer of the year' Highly Commended Personal Award from his employers, the NSPCC, based on his recent HG Journal article "Speak truth to power". The whole article can be read in the latest Journal issue, which is also now available as a digital download.
NSPCC staff also nominated Chris their Star Performer for 2017.
Peter Wanless, Chief Executive of the NSPCC, said that Chris was chosen for the award in recognition of the remarkable impact he makes in his role. Congratulating Chris on his award, Peter added, "I want to personally thank you for all you do to help us keep children and young people safe."
Chris will be speaking about his latest project at the HG conference this May.
---
'Refer a friend' for HG College courses
What could be better? If you refer a friend to our HG courses you both benefit from a 15% discount – and you don't even have to book onto the same course! Just phone our friendly staff on +44 (0)1323 811690 with you and your friend's details and they will book you both in.
---
One last thought...
"Emotions that seem to happen to you are actually made by you.
Be the architect of your own experience."
Lisa Feldman Barrett
Professor of Psychology Boston, US
---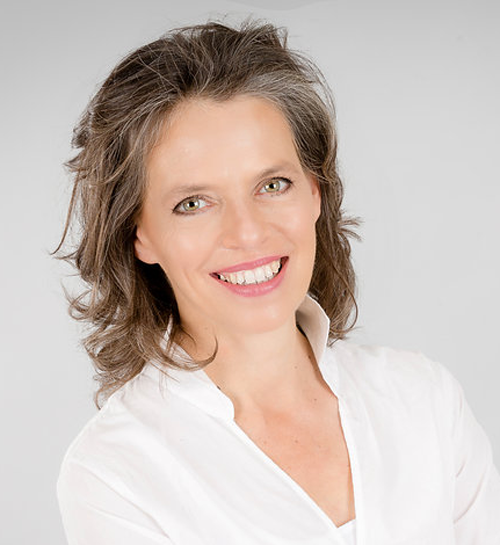 We hope you've enjoyed this latest edition of HG News – do get in contact if you have any news or an interesting case study you think our readers would like to hear about
With best wishes,
Julia Welstead, Editor
Human Givens News
Explore our articles and interviews
Latest News:
The Human Givens Institute (HGI) was one of the six organisations, along with BACP, UKCP and NCS, involved in developing the SCoPEd framework,
As you may be aware, after 26 years as editor of the Human Givens Journal, Denise Winn will be stepping down at the end of 2023. Despite advertising for a successor last year, we have been unable to find any one person who could fulfil the role.
Date posted: 13/04/2023