HG Newsletter - January 2019
In this issue:
​​​​​​​​​​​​The other morning I was reading a missive from my nephew, who swam for Scotland in the 2014 Commonwealth Games and is a health and fitness guru. Joe focuses not just on the physical, but on mental and emotional fitness as well.
What caught my eye was his new year resolution advice: to achieve peak performance (in whatever your endeavours) by developing and maintaining an emotionally balanced mind. Without that, no amount of physical fitness (or technical expertise, qualifications, talent etc) is going to lead to success.
This chimes with Valerie Hillen's award-winning work helping people overcome barriers to employment through the use of the human givens framework of needs and resources. It also resonates with a fascinating discussion I've just had with international make-up artist Lee Pycroft in the first of our new podcast series which was launched this week.
I hope you enjoy reading and listening to these, and our other news items, and wish you all a fulfilling and meaningful 2019.
---
VIP award for HG inspired work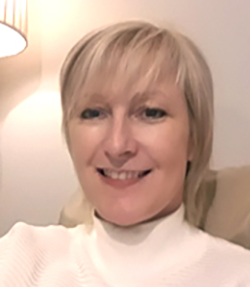 Congratulations to Valerie Hillen, who has won an award for her invaluable work with job seekers. Valerie tells us how she first discovered and then incorporated the HG ideas into her work.
"I work for a private company in Northern Ireland on a Government funded employability programme, which helps people on benefits to overcome barriers to employment and make improvements in their lives.  This can range from practical issues as simple as completing a CV to more problematic barriers such as suboptimal health and wellbeing.
"I discovered the human givens approach in 2008, when I received help to overcome and move on from a major trauma in my own life. My GP recommended a visiting HG therapist and, even though we only had one session, it made a remarkable difference for me...   [read more]
---
Understanding recovery from PTSD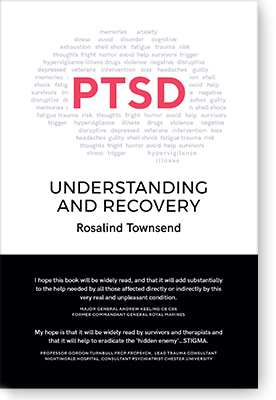 PTSD Resolution, the charitable organisation that helps veterans overcome post traumatic stress disorder, has sponsored HG practitioner and author Rosalind Townsend to write a new book about PTSD.
HG Journal editor Denise Winn has taken a look:  "Rosalind's book is a short, clear guide which sets PTSD in proper context as part of the human condition, explaining the circumstances that can lead to it, what is happening in the brain to give rise to the phenomenon and how to handle it.​​​​​​​
"Sympathetically written and entirely based on human givens understandings (although, curiously, the rewind technique gets a mention only in the appendix), the book is designed to be of value not only to veterans but to anyone whose life has been turned upside down by post-traumatic stress and needs help in taking back control and effectively meeting needs."
PTSD: understanding and recovery is published by Pomegranate Press at £9.99
---
Reviews make a difference

By the way, if you have enjoyed and found valuable any of the HG books (or HG related books), please take a moment to review them on Amazon. It's quick and easy to do and books with more than 25 reviews get a promotional boost.
---
Drug dependence awareness event in Wales
Last month Welsh charity, PAST (Prescription Awareness Support Team) arranged an awareness day to be held at the Senedd in Cardiff, home of the National Assembly for Wales.
This was an opportunity to discuss and debate issues of iatrogenesis, medication dependence, overprescription and prescribed harm within earshot of Welsh Assembly Members, and therefore directly address policymakers. A petition to the Welsh Assembly raised by campaigner Stevie Lewis, called for recognition and support for prescribed drug dependence across Wales.
​​​​​​​Have a listen to these illuminating talks on a subject that is of mounting concern to us all.
---
New HG Podcast Series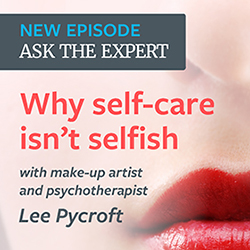 We've just launched our "Ask the expert" HG podcast series with an excellent conversation with top make-up artist and HG therapist Lee Pycroft as she explains how vital self care is in our development and maintenance of self-esteem, confidence and emotional health and wellbeing.
Lee's moving and insightful article "Beautiful outside and in" provides more information about her invaluable work with vulnerable, abused and traumatised women.​​​​​​​
You can listen to Lee's podcast here and look out for the rest of the series, which will look at: children's mental health, antidepressants, intimate relationships, self-harm, post-natal depression, body image and more. We welcome your questions for the upcoming experts and any other topics you'd like to us to include.
​​​​​​​Please submit your questions/ideas to [email protected]
---
How to improve interpersonal relationships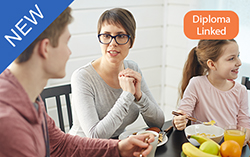 One of my favourite quotes comes from George Bernard Shaw:
​​​​​​​"The biggest problem with communication is the illusion that it has taken place"​​​​​​​
Without effective communication, any relationship will founder, and relationships are vital: they form the basis of our ability to survive and thrive in the world.​​​​​​​
Our new course, Improving relationships: at work, at home and in the community, looks at what can go wrong in relationships, why that causes us such distress, and what we can do to improve matters. In her information packed day, HG tutor Sue Saunders talks us through how to build, maintain and repair the relationships we have in all aspects of our lives, and how to know when to call time on a destructive one.
​​​​This invaluable Diploma-linked workshop starts on 30th January in London.
---
One last thought...
"In every walk of life, with a strong mental and emotional foundation, you are primed to win"
Joseph Welstead, Commonwealth swimmer 
---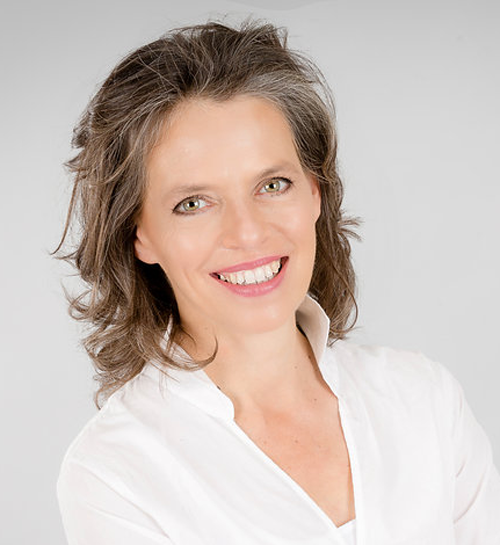 We hope you've enjoyed this latest edition of HG News – do get in contact if you have any news or an interesting case study you think our readers would like to hear about.
With best wishes,
Julia Welstead, Editor
Human Givens News
Explore our articles and interviews
Latest News:
The Human Givens Institute (HGI) was one of the six organisations, along with BACP, UKCP and NCS, involved in developing the SCoPEd framework,
As you may be aware, after 26 years as editor of the Human Givens Journal, Denise Winn will be stepping down at the end of 2023. Despite advertising for a successor last year, we have been unable to find any one person who could fulfil the role.
Date posted: 13/04/2023