HG newsletter - October 2022
---
PTSD Resolution awarded accreditation by Royal College of Psychiatrists
Congratulations to everyone involved in making this happen.

PTSD Resolution, the mental health charity providing human givens therapy to UK armed forces veterans, reservists and families, has been awarded accreditation by the Royal College of Psychiatrists to the Quality Network for Veterans Mental Health Services (QNVMHS).
The QNVMHS was established in 2020 to improve the quality of delivery of mental health services and treatment for Armed Forces veterans in the UK. The network evaluates and brings together mental health charities and teams to set quality standards, share best practice, foster an open culture and help service organisations plan future changes.
"PTSD Resolution is delighted by the recognition from the Royal College's quality network and the opportunity to collaborate with others in the veterans' mental health community. This award recognises the success of our work and the efficacy of the specialised therapy that we deliver through our network of 200 therapists registered with the Human Givens Institute," says Colonel Tony Gauvain (retired), Chair and CEO of PTSD Resolution.
PTSD Resolution was founded in 2009 and has treated over 3,500 referrals to date. Therapy is delivered in an average of six sessions, with 78 per cent of cases experiencing an improvement in reported symptoms to where the client and therapist agree that no more therapy is necessary.
The charity is one of the few organisations that offers therapy to veterans suffering from addiction issues or who are in prison, as well as to family members, including partners and children, whose mental health has suffered as a result of living with a traumatised veteran.
Treatment is efficient and cost-effective, costing the charity £750 for a completed programme and delivered free of charge. Clients meet therapists for their first appointment typically within days of contact. PTSD Resolution runs a uniquely 'lean' service, with no salaried staff, assets or liabilities – funds are used to deliver therapy and for essential research and public information.
If you'd like to know more about PTSDR's work, you can read their 10-year Impact Report, here >
---
Project-100 – research update

From April 2022, all new referrals to PTSD Resolution have been included in an ongoing study which aims to record the outcome measurements of the next 100 completed cases of people who've received human givens therapy. (Each case will also be followed up for at least 12 months afterwards to record longer-term progress.)  Bill Andrews, PTSDR's Research Co-ordinator, has put together a 6 month update on the project (the initial results of which are very positive) which you can read here >
---
Save the date - online summit!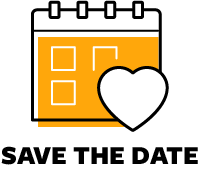 Following the success of the online Lifting Depression Summit in 2021, the HGI's Conference Working group are currently putting together an exciting programme for another summit on a different subject to be held online on Saturday 11th March 2023.
Make sure you save the date – more details to follow! 
---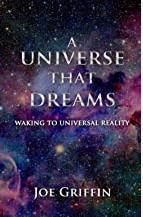 New book by Joe Griffin
Like many people, Joe Griffin, co-founder of the HG approach, has always been interested in the 'big questions'.  He has recently published a memoir: 'A Universe that dreams,' which draws on his own personal spiritual experiences, and details his latest thoughts and insights obtained from psychology, philosophy, mystical literature and physics.  You can find out more about his book here > ​
---
Taking a deeper dive into the Mind-Body Connection 
Dr Andrew Morrice has spent decades investigating the mind-body connection and seen in his GP practice time and again the impact of our emotions on our physical selves – and vice versa.  On his new in-person training, he takes a deep dive into key findings from the latest mind-body research to open up even more understanding to us – distilling for you essential information with which you can create effective therapeutic interventions, lifestyle changes and enhanced psycho-education, and covering all the areas you need to know about to maintain overall health.
SAVE 10% – offer for newsletter readers
The two workshops – which can be attended individually or together – are being held in London on Monday 5th and Tuesday 6th December.  If you book both days together you will SAVE 10% – but, as a newsletter reader, you can also save 10% if you book one day with the special code:  NEWS-10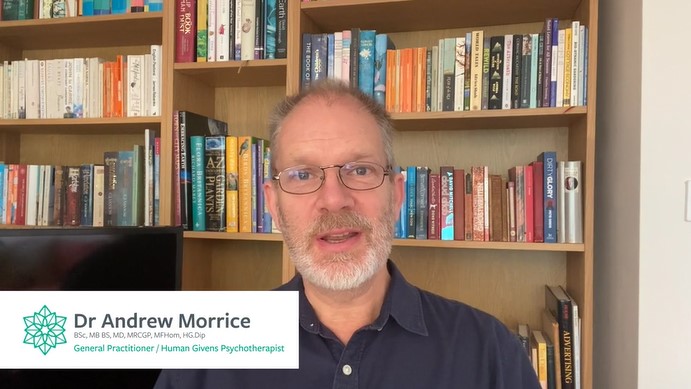 The Mind-Body Connection Indepth:
---
Case histories needed!
– we'd love to hear from you
Do you have examples of successful cases you'd be happy to share with us? People love stories they can identify with and inspiring case histories are a wonderful way to raise the profile of HG therapy with a wider audience.
If you'd like to know more, or have one to share, please contact Fiona Heffernan at [email protected].
---
Food for thought
"Do your little bit of good where you are;
its those little bits of good put together that overwhelm the world... "
Desmond Tutu
---

We hope you've enjoyed this latest news round-up. Do get in contact if you have any interesting news, advice or case studies you think other readers might like to know about – we love hearing from you!
Jane Tyrrell
Editor, Human Givens News
Explore our articles and interviews
Latest News:
The Human Givens Institute (HGI) was one of the six organisations, along with BACP, UKCP and NCS, involved in developing the SCoPEd framework,
As you may be aware, after 26 years as editor of the Human Givens Journal, Denise Winn will be stepping down at the end of 2023. Despite advertising for a successor last year, we have been unable to find any one person who could fulfil the role.
Date posted: 13/04/2023