Alec Stansfield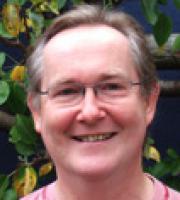 Email Me
Contact Details
Telephone Number
01225 766956
Mobile Number
07726 350672
About Me
I can help you overcome any difficulties with thinking, no matter what the label or diagnosis. I specialise in helping you in any situation where your actions or emotions are not consistent with what you really desire. Here are some examples: you may feel stuck in a state of anxiety or depression and unsure how to move on, you may find yourself reacting with excessive fear or anger in certain situations, you may feel that a relationship is not really working for you - and are unsure of whether to improve it or end it, you may feel out of control with a habit - or you may simply yearn to live your life more fully.
For the past forty five years I have been asking questions about the nature of reality and consciousness. Of particular interest to me has been the balance between the creative and spiritual aspects of being human with the more rational, intellectual and scientific side of our experience.
I use my training, knowledge, over twelve years counselling experience and lifelong interest in people to help you quickly and effectively. Sometimes this involves looking at past experiences, but my emphasis is to find practical ways to move forward rather than to dwell on the past. I am an expert in the practical aspects of how your brain works.
I am a Fellow of the Human Givens Institute and use the human givens approach which gives new insights into why people behave in the way they do - we all do things occasionally which are unhelpful despite our understanding of the situation. There are new understandings about the mechanisms in the brain relating to depression, anxiety, addiction and other behaviours. This means that we can often help people make dramatic progress in just a few sessions.
I am a partner at "in8", based in Trowbridge providing help to individuals, couples, families, private and public organisations who require a rapid, effective and proven way of improving emotional and mental health, both individually and in the workplace.
I have always been interested in patterns - in music, art, relationships and life. When first exposed to human givens ideas I was excited to find a solid and scientific framework for understanding human behaviour - a key element being that we perceive and understand the world by pattern matching each experience to our own internal patterns. Now I apply my interest in patterns to working with people, to help them achieve their own goals.
I am a dedicated father, keen musician and experienced guitarist.
Qualifications
HG.Dip.P, BSc (hons), HG Supervisor (can provide supervision via online video chat and telephone)
Supervision available
Face to face, online, telephone