Carel Beynen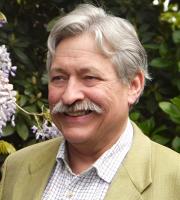 Email Me
Contact Details
Telephone Number
0031-(0)104223720
Mobile Number
0031-(0)653533913
About Me
I like working with people to help them regain their emotional balance. Through this they can relax, sleep well and be free from unpleasant dreams, achieve their goals and enjoy life. I also support people to get through life crises such as redundancy, divorce, bereavement, coping with illness and pain, and stopping dependencies and habits such as smoking.
Central to the way I work are the needs of my clients and the unique environment within which they live and work. I help them to feel understood and provide clarity about what might be happening and how they can move forward. My way of working is practical and result oriented.
As well as Human Givens counselling I also provide career coaching and outplacement through Beynen Loopbaanbegeleiding & Coaching. Since 1993 I have been providing Management Consultancy and Interim Change Management in the profit and non profit sectors through my business 'Beynen Management Service B.V'.
After finishing my study at the Leiden Law School I fulfilled my military service as an officer in the Dutch Army.
Qualifications
HG Dip.P., LL.M