Brigit Peacock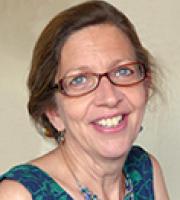 Email Me
Contact Details
Practice location
York Human Givens Wellbeing Centre
33 Bishopthorpe Road
York
North Yorkshire
YO23 1NA
United Kingdom
Scarborough
North Yorkshire
United Kingdom
Mobile Number
07792 335034
About Me
Following many years working in the social care sector with vulnerable adults, in which I increasingly found the Human Givens approach extremely beneficial, I have now moved into private practice.
I believe, no matter who we are, there are times in our lives when we can benefit from some help and support in order to manage our emotions.
I am passionate about the Human Givens approach as I have found it provides a fast, effective framework with which to help people find ways to overcome barriers in their lives, take back control and move towards a life that works.
I hold a current Enhanced Certificate from the Disclosure and Barring Service (previously CRB) to work with adults and children. I offer sessions in York at the York Human Givens Wellbeing Centre and in Scarborough. I am able to offer home visits, where required, in the Scarborough area.
I am available at a range of times including Saturdays in York at the Human GIvens Wellbeing Centre.
Qualifications
HG.Dip.P, MSc, BA Comb Hons
York Human Givens Wellbeing Centre
33 Bishopthorpe Road
York
North Yorkshire
YO23 1NA
United Kingdom
Scarborough
North Yorkshire
United Kingdom