Daniel Ireland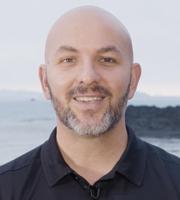 Email Me
Contact Details
Mobile Number
0404 227433
About Me
Some of us were never taught the skills we needed to manage our mental health when events, no matter how small or insignificant they feel, or how large and overwhelming they are, occur.
Through Human Givens I can offer practical help that deals with the mental and emotional distress caused by trauma, depression, anxiety and stress in the here and now. I want to build lasting change for you, for a happier more self-compassionate future.
I am enhanced DBS checked and have taken referrals from GP's.
Qualifications
British School of Meditation Diploma, Chartered Manager from CMI, Breathworks Teacher Trainer Accreditation
Professional Memberships
MHGI
Chartered Management Institute
Emotional Intelligence Coaching Qualification