Adam Lake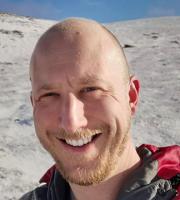 Email Me
Contact Details
Practice location
Poulton-le-Fylde
Lancashire
FY6 7AB
United Kingdom
About Me
Thanks for having a look at my page. You are very welcome to contact me before booking. I have experience of working with people of all ages and across all types of difficulties. My background is as a GP with a longstanding interest in more helpful ways of working than the medical model alone. I work on a session by session basis, it is your choice whether to book another each time and the average number of sessions needed is three to four.
Each session is tailored to your unique needs and wishes.  We construct the session between us and you are fully respected as an expert in the details of your own life. I bring experience of helping large numbers of people experiencing a wide range of difficulties; expertise in having helpful conversations that lead towards change; skills and experience in helping people learn to relax deeply; and knowledge to the best of current understanding of how stress, anxiety, chronic pain, depression, trauma and addictions affect the body and brain, as well as an understanding of what in general terms people require in order to thrive physically and emotionally.
This can all be drawn on in a way that is just right for you. Things that have been shown to be helpful for others can be offered, tailored to you and your life specifically; as can relaxation training, and gentle and safe ways to process trauma, if required and wished for. I offer gentle and respectful therapy that builds hope from the very first session.
Qualifications
HG.Dip.P., MBChB (Hons.) Leicester University, MRCGP Royal College of General Practitioners London, Practical Diploma in Primary Care and Community Mental Health (RCGP accredited)
Professional Memberships
MHGI
General Medical Council: registered doctor with license to practice; on GP register
MRCGP
Poulton-le-Fylde
Lancashire
FY6 7AB
United Kingdom