Diane Marshall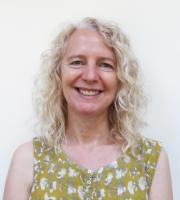 Email Me
Contact Details
Telephone Number
07981170304
About Me
I have over 10 years experience of working in the NHS as both a manager and a health visitor and I am now taking my first steps into private practice as a Humans Givens Counsellor and Life Coach. As a health visitor I have seen first-hand the effects that depression, anxiety, phobias, traumatic life events and addictions can have on you and your family/friends and how at times a normal everyday activity such as a trip to the shops or a presentation can cause major stress. It still amazes me after all these years how quick and effective the Human Givens approach is in bringing around positive change in such a small time frame.
I have also worked within a school setting and been a specialist health visitor for teenage parents. I have experience of working with teenagers with a variety of personal issues such as panic attacks and social phobia. Other phobias I have successfully treated are a fear of the dentist, fear of flying, crowds, needles and hospitals, the same principle applies for all phobias so please call if you would like help.
I have recently completed the Institute of Leadership and Management Level 7 qualification in Executive Coaching which I feel enhances/complements my Human Givens Practice. I now work voluntarily as an Honorary Coach for the NHS.
My private practice is within my home setting to enable you to feel comfortable in a relaxed environment.
Within my role as a health visitor I have an enhanced DBS.
Home visits can be requested in special circumstances.
Weekend and evening appointments are available.
Qualifications
HG Dip Human Givens, RM, RHV, Institute of Leadership and Management Level 7 Executive Coaching